A Vision for Security Innovation
SHOP ALL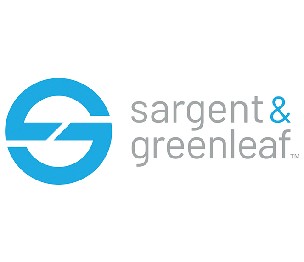 Sargent and Greenleaf deliver proven security solutions that protect people and assets at home, at work, and in communities worldwide. For the past 160+ years, the brand's high-security locks have been trusted by banks, governments, and businesses to meet their security needs. Sargent and Greenleaf's portfolio of high-quality electronic and mechanical locks finds use in various applications, commercial safes, ATMs, including gun safes, vaults, and highly sensitive SCIF environments.
S&G is on a mission to make the world more secure today and in the future. The brand's products are used in different industries, including banking, commercial, energy, utilities, government, healthcare, residential, travel, and transportation, to meet the security needs and counter emerging threats. STANLEY Black and Decker, a worldwide manufacturer and marketer of tools, hardware, and specialty hardware products, acquire S&G, making it a wholly-owned subsidiary of Stanley Security Solutions, Inc. Check out S&G's products
here
at DK Hardware.
It all started in 1857 when James Sargent established James Sargent Lock Company to design and manufacture high-security products. The brand invented Sargent's Magnetic Bank Lock in the same year – the first key-changeable combination lock. In 1860, Sargent and Colonel Halbert Greenleaf became business partners, launching Sargent and Greenleaf and opening a manufacturing facility in Rochester, New York. The brand continued to innovate and introduced a series of security products in the years to come.
A Vision for Security Innovation
S&G has created a unique family of brands that offers a complete portfolio of door and lock solutions to serve a wide range of our customer's security needs across industries and applications. Through trusted brands, Delaney Hardware and Premier Steel Doors and Frames, the brand offers businesses and homeowners high-quality door hardware and fixtures, commercial-grade doors and hardware, and multi-family and residential security solutions.