About Schlage Residential
Manufactures the strongest and technologically advanced Safety and Security products.
SHOP ALL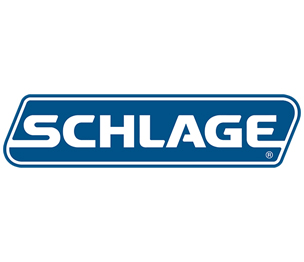 OVERALL CUSTOMER RATING
Walter Schlage founded Schlage in the year 1920. Schlage is engaged in designing and developing the strongest and technologically advanced safety and security products for commercial, multi-family, homes, and institutional buildings. By serving the industry for over 90 years, Schlage has earned its reputation as meticulous designers, efficient engineers, and fulfilled craftsmen. From all-inclusive electronic access control solutions and effective biometrics to lasting mechanical security systems, Schlage offers high-grade protection at critical moments.
With a focus on high-quality and innovative locking and access control solutions for all types of facilities, Schlage provides customer-first approach, which has enabled its products elegantly fit into retail and commercial applications. Find a range of Schlage electronics products here at DK Hardware.

Walter Schlage's first invention, a door lock that could turn lights on and off, was patented in 1909. In 1920, he left his job at Western Electric and opened his shop, where he developed tools for manufacturing the first lock with a push-button device centered in the doorknob.
Schlage Goes Into Full-Scale Production
In the early 1920s, Walter Schlage advanced the concept of a cylindrical pin-tumbler lock by placing a push-button locking mechanism between the two knobs. In 1923, Mr. Schlage moved his fledgling company to new quarters, where he went into full-scale production of the push-button lock.
The brand began a period of expansion in the early 1950s. It acquired California Lock Company, Peabody, and LCN Closers to give Schlage a complete range of hardware offerings. In 1970, Schlage purchased a mortise lock manufacturing company, General Lock Company of Pontiac, MI.
Ingersoll Rand purchased Schlage in 1974. As a result, the latter went global under the new leadership, acquiring lock manufacturing facilities in New Zealand in 1975.
The Allegion Family of Brands
In 2013 Schlage became part of 23 global brands to join forces under Allegion. Allegion is North America's No.1 manufacturer of security and safety products, security consulting, and systems integration.
Schlage is a respected leader in designing and manufacturing electronic products. The brand provides bird feeders, levers, handle set, dummy knob lock, to name a few.
Resources
Address
11819 N Pennsylvania Street
Carmel, Indiana 46032 United States