Complete Access and Egress Solutions.
SHOP ALL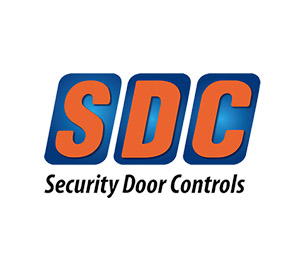 Security door control develops, manufactures, and markets exit devices, mechanical door locks, access controls, electronic locking devices, and security systems worldwide. Arthur V. Geringer, D.A.H.C., founded the company in 1972. S.D.C.'s diverse product lines enable their sales engineers to provide the appropriate access control systems and products based on building safety code criteria and facility security needs. The brand's products can be found in virtually any application where door access control is required: industrial, commercial, retail facilities, aeronautics, airports, space centers, nuclear power plants, museums, universities, state and local government centers, and the most prestigious high-rise buildings dominating city skylines worldwide.
Security door control has been in business for over 40 years, providing the Access Control Industry with quality door hardware. Find a range of SDC products here at DK Hardware.

The brand's founder and C.E.O., Arthur V. Geringer, D.A.H.C., grew up in his father's architectural hardware business in Chicago. At the young age of four, his parents let him stack hinges at the family's contract hardware business in Chicago. He shifted to California in 1945, where he was employed at a prominent Los Angeles contract hardware firm. He received his Architectural Hardware Consultant Certificate award at the age of 29.
By working in the door and hardware industry, he gained an understanding and recognized more needs for electric locking devices. He saw that many owners were looking for techniques to legally lock their high-rise stairwell doors on the stair side and continued to chaining exit devices illegally to overcome the problem of break-ins. Geringer believed that an electric lock energized only after hours and tied to the fire life safety system could eliminate this problem.
So, he explained to the California State Fire Marshall that several owners were looking for ways to lock their high-rise stairwell doors legally. The California State Fire Marshall replied by setting criteria for a lock the state would approve. It included a minimum life of 800,000 cycles and the capability of unlocking the door without the use of spring when signaled by the fire life safety system.
As a result, Geringer designed and produced a lock prototype for perimeter building doors. The Marshal liked what he saw, and after testing it for one million cycles in U.L. testing laboratories, the device was approved, and the modern lock industry began. The SDC FS23M and FS23S were born and are still used today for high level security applications. To manufacture these high-quality locks, Geringer founded Security Door Controls in 1972.
By 1976, Geringer developed a new prototype of a new lock for locking stairwell doors on the stair side only. Again, the Marshal liked what he saw, and soon after surpassing 800,000 cycles and other U.L. tests, the HiTower® Electric Frame Actuator Controlled Mortise Lockset was born. Today, S.D.C. products are installed in thousands of buildings and are vital components in the overall systems at major airports, including J.F.K. International, O'Hare, and Dallas/Fort Worth. Today, Geringer, his two sons, his daughter, and grandson oversee the daily operations of S.D.C.