About Stanley Security Solutions
Offers comprehensive Commercial Security systems.

SHOP ALL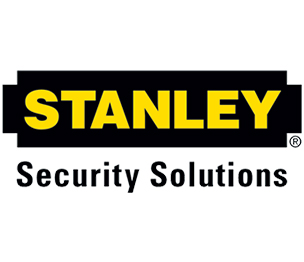 OVERALL CUSTOMER RATING
Company Profile
As a prominent brand of Stanley Black & Decker, Stanley Security Solutions is America's second largest electronic security solutions company based on total revenue. It is also famed for being one of the largest system integrators in the USA. With more than 75 offices serving in about 120 metropolitan markets in North America, the company is a pioneer in designing, installing, monitoring and serving security solutions for industrial, commercial, residential, government and national account customers. The brand represents a network of state-of-the-art technology, resources and a culture that is dedicated to excellence. The company's vision is focused on long-term building and strengthening its position as the nation's leader in providing electronic security services, with its enduring backbone of excellence, experience, and expertise.
As a market leader, Stanley Security Solutions offers comprehensive commercial security systems including access control, video surveillance, intrusion detection, fire detection, and 24/7 monitoring, to meet the requirements of almost all facilities. Check out our world-class products here at DK Hardware.

Intrusion Detection Systems
Stanley provides reliable security systems to protect businesses from intrusions. The solutions are applicable across a range of industries including financial, healthcare, education, government, and more.
Verification Systems
Stanley's alarm and verification systems use high-end technology to provide comprehensive protection in environments like darkness, rain, snow, fog, and sleet.
Access Control Systems
The high-tech access control solutions offered by the company allows individuals get to areas they are needed at right times, while also averting unauthorized entry to restricted areas.
System Integration Services
With a team of degreed, certified, and skilled experts of application engineers, software developers, database administrators, project managers, and technology specialists, Stanley provides concrete system integration services for commercial and corporate buildings.
Intelligence Automation Security
Stanley's standard automation security services detect, diagnose and recommend security solutions.
Hardware Security
Stanley's architectural hardware security solutions assist in securing residential and commercial spaces. The company provides top-class Door and Window Security Hardware, Commercial and Residential Door Hardware, and Screen, Patio, Storm Door and Window Hardware to meet the security demands of its customers.
Resources
Address
65 Scott Swamp Road
Farmington, Connecticut 06032 United States
https://www.stanleyaccess.com/