About Stanley Tools
Manufactures Hand Tools and Storage Products.
SHOP ALL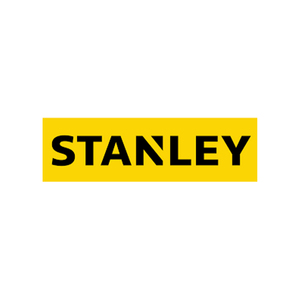 OVERALL CUSTOMER RATING
Company Profile
Stanley Hand Tools was originally founded in 1843 by Frederick T. Stanley in New Britain, Connecticut. Stanley Hand Tools became a division of Stanley Black & Decker after a merger with Black & Decker in 2010. Stanley Hand Tools provides a wide range of products for DIY homeowners and professional contractors. Some of the company's most well-known innovations are the Bailey plane, the Surform shaper, the PowerLock tape measure, the utility knife and the Stanley #1 Odd Jobs multitool.
No matter the job, there's a Stanley product for you! The company's research scientists and engineers have the vast technical knowledge to develop the most technically advanced and innovative products to meet their customers' needs. Browse DKHardware's line of Stanley products here.
Humble Beginnings
Originally a bolt and door hardware manufacturing company based in Connecticut, Stanley is now the famous producer of the Fatmax tape measure, Stanley tool chest, Stanley utility knife, and much more.
Stanley's Mission
Stanley is committed to quality, reliability, innovation and value and passes these important traits onto its customers through its accurate and dependable products.

Legacy
Stanley is a proud innovator in the hardware industry and continues its 175-year legacy of creating products that help build, repair and protect the world.
Extensive Product Line
The brand produces hand planes, saws, rulers, try squares, chisels, screwdrivers and many other products for consumer and industrial use.
Resources
Address
65 Scott Swamp Road
Farmington, Connecticut 06032 United States