TOP CATEGORIES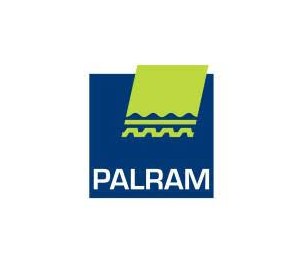 Palram is a leading manufacturer of panel systems, thermoplastic sheets, and finished products made primarily from polycarbonate and PVC. The company's products are used in a number of areas, including agriculture, DIY, construction, glazing, manufacturing, and architectural and building projects. The company was founded in 1963 at Kibbutz Ramat Yohanan in Israel. From its modest beginnings, it has developed into a market leader and worldwide conglomerate with operations on six continents. Palram provides professionals and customers with the solutions and support they need for a wide range of applications by focusing on cutting-edge technologies and exceptional talent.
Palram provides solutions to an array of applications in various market segments. The company's global presence ensures the continuous availability of products with standardization for international customers. With its cutting-edge solutions for a range of applications, the company is constantly on the cutting edge of technology. Its locations around the world adhere to the strictest manufacturing procedures and requirements. Palram is known as a top brand for quality and service because to its vast product line, over 55 years of experience, and thousands of clients. Customers may get the assistance they require no matter where they are thanks to the company's nine production facilities and several sales and distribution locations across the world. Find a range of products from Palram Americas Inc. here at DK Hardware.
Palram has been pushing the boundaries of thermoplastic technology to address new market requirements for more than 50 years. Today, the company's goods are used worldwide, including stadiums, airports, agricultural facilities, office buildings, and private homes. Palram's selection of polycarbonate and PVC solutions will help you realize your idea, whether you're a builder, fabricator, architect, printer, or simply a homeowner interested in DIY projects.
Relationships are paramount at Palram Americas Inc. Whether an employee, customer, business partner, or community member; you will be treated with integrity, kindness, and mutual respect. Palram Inc. cares about your success.