TOP CATEGORIES
BEST SELLERS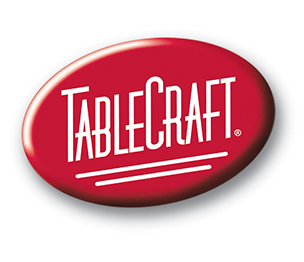 Tablecraft manufactures and distributes innovative food service and retail products across the world. Founded in 1946, the company has successfully continued its legacy of bringing high-quality, dependable products to the market while maintaining exceptional customer service. The brand's product collections provide innovative and versatile food service solutions to help improve efficiencies and reduce waste while elevating tabletop and buffet presentations.
Founded in 1946,
Tablecraft
opened its doors in Chicago as an import distribution company serving the food service industry and continues to be a family-owned business to this day. One of the major driving factors of the company's growth is the award-winning customer service and exceptional delivery times. The company has a robust network for better availability delivery lead times. It ships the orders as quickly as possible to meet the customer's needs. You can find a range of products from
Tablecraft
here
 at DK Hardware.
By virtue of its simple mission to offer conscience-driven foodservice innovations, Tablecraft has grown significantly to offer well over 3,000 products. In both large and small businesses, you will find the company's products in kitchens, tabletops, front-of-the-house, and even in the back-of-the-house. From beautiful buffet service collections to classic and contemporary tabletop products, Tablecraft brings creative designs, elevated style, and a truly one-of-a-kind product versatility to food service customers worldwide. The company's top products include Ashtray Plastic and the Basket Plastic.
With a strong dedication to R&D, Tablecraft outdoes its competitors by producing high-quality products. The company spends a lot on R&D to improve quality, speed up manufacturing processes, and reduce costs. The brand's strong international following has been established by manufacturing high-quality products that stand the test of time.