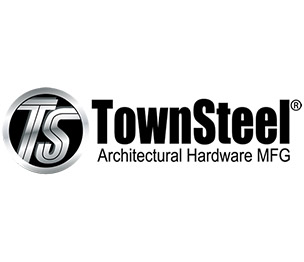 Townsteel is a leading manufacturer of high-level security locking systems. Townsteel has provided convenience and ease of security control with a wide range of products that it offers.

For over 30 years, Townsteel has been a leading manufacturer of security locking systems. Loaded with quality and excellence, Townsteel has positively impacted the lives of all the users or customers.
Enhanced Security:
Townsteel and the series of products that it offers have been providing enhanced personal and guest security to all its users.
Unique Management:
The exclusive access control management systems of the Townsteel's products provide a high-level of security and safety to the users.
Easy and Efficient Support:
Whatever may be the query, the support team of Townsteel is ready to help and do their best to make your purchase journey easy and efficient.
Designed to protect:
All the product designs from Townsteel help to improve the protection and enhance the safety of the surroundings.
Vast range:
Townsteel offers products ranging from commercial-grade locks to access control systems that are of superior quality.
BHMA-certified:
All our products boast quality and excellence. Thus, making us a BHMA-certified architectural hardware manufacturer.