About Tremco
Manufactures commercial Sealants and Waterproofing products.
SHOP ALL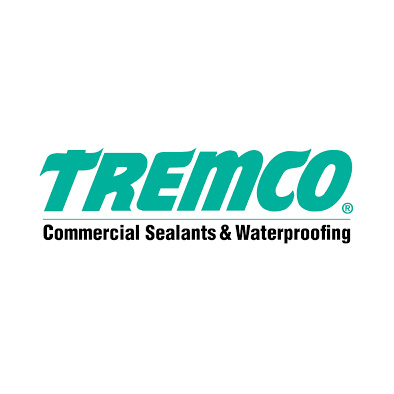 OVERALL CUSTOMER RATING
Tremco Construction Products Group is the industry's only provider of comprehensive systems and services for all six sides of the building enclosure. Whether new construction or restoration, commercial, residential, in-field or in-plant – structures with CPG systems are easier to build and maintain, virtually impervious to the elements, and can provide any look desired. For restoration and renovation of existing structures, Tremco CPG's six-sided solutions deliver demonstrable performance at the lowest possible life-cycle costs, and ensure peace of mind through long-term warranties and maintenance programs.
Tremco provides the most complete range of products in below-grade waterproofing systems, air barrier systems, deck coatings, high-performance sealants, comprehensive glazing systems, firestopping solutions and other sealant applications.
Tremco specializes in the manufacture and sale of roofing materials and services, construction sealants, glazing and gaskets, waterproofing systems, air barrier and fire stopping systems.
Tremco also provides custom-designed products, programs and services for the construction, maintenance and repair industries.

Tremco's Commercial Sealants and Waterproofing division is the leader in the supply of sealant, weatherproofing, and passive fire control solutions for commercial, residential and industrial markets in North America.
Construction projects built using Tremco solutions are easier to maintain, virtually impervious to the elements and look exactly how you imagined.

Resources
Address
3735 Green Road
Beachwood, Ohio 44122 United States
Contacts
(800) 321-7906
(216) 292-5036