TOP CATEGORIES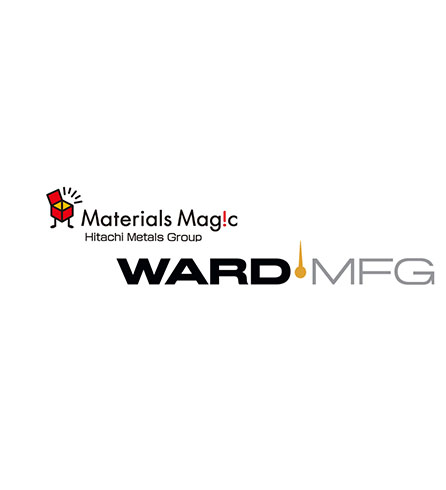 All the products offered by Ward Manufacturing undergo intense metallurgical and inspecting process controls that are further analyzed and inspected to provide its users with durable and reliable products. Find a range of Ward Mfg. products here at DK Hardware.

Ward Manufacturing was established in 1924 in Pennsylvania. It is a leading maker and distributor of piping components used in thousands of installations worldwide: from homes to commercial developments, public utilities, and grand edifices, including such American icons as New York City's Freedom Tower. Using only the best materials and advanced technologies and techniques, the brand has become a fixture in the global pipe fittings industry. The brand is committed to their customers and continually invests in facilities, product development, and people. Our rigorous quality standards and drive for innovation demand it.
An American Success Story
A Pennsylvania native, Joseph Ward, founded Ward Manufacturing, L.L.C. in Blossburg, PA, in 1924. The company started producing and selling a line of cast-iron steam and drainage fittings, along with bushings and plugs. In 1928, the brand introduced a new product line: Class 150 malleable iron fittings. Ward also added a facility to produce malleable iron pipe unions in 1938.
In 1955, Joseph Ward opened a highly automated foundry to keep up with the demand for competitively priced Ward products. Through continued reinvestment, this facility continued to produce fittings using the most advanced automated molding equipment.
The 1980s was a time of milestones for the brand, as it introduced a series of new products, including WARDLOX plain-end fittings, Class 300 brass-to-brass seated unions, C-clamps, beam clamps, and COUPLOX grooved end fittings. In 1990, the brand expanded its product line to include TEELOX mechanical branch connectors, ferrules, meter swivels, and connecting nuts.
In 1990, WardMfg also introduced a revolutionary new product: WARDFLEX. In 1986, the flexible corrugated stainless steel tubing first came to the U.S. under the name of SOFLEX. While this technology has been used in Japan for years, it was virtually unknown in the U.S.
Growth Through Acquisitions
The company acquired Wisconsin Nipple and Fitting Corporation in 2006, now known as Ward Nipples. This enhanced the brand's product line which now included a a full range of welded, seamless, and stainless steel pipe nipples. The brand continued to add new products, and introduced a line of steel couplings in 2009.