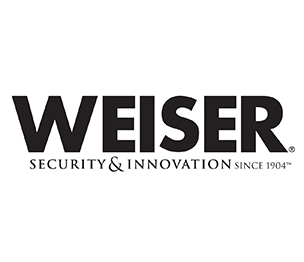 Weiser has consistently provided customers superior security along with technology and convenience. All the products are tested and guaranteed to last a long time and serve you longer.

Company Profile:
Making locks since 1904, Weiser Lock knows exactly how to keep you and your family safe and secure. Offering cutting-edge smart lock innovations, they have become the best lock brand in Canada.

Canada's #1 Lock Brand:
The innovation, superior security and wide range of solutions of the Weiser Lock have made them the top brand in Canada.
Convenience and security together:
Weiser Locks have offered high and innovative security solutions for its users along with keeping their convenience as a priority.
Smart Locks:
They offer highly updated and safe smart locking systems that are designed to be operated through phone, applications, Wi-fi, etc.
Keyless Security:
These locks help to open/close the doors with the use of a keypad or keyhole. They offer high security and adds style to the place.
Provides Perfect Look:
These locks from Weiser Locks help in upping the style quotient of your homes and give you a perfect look.
Security Expert:
After being in the industry for almost 115 years, Weiser Lock is an expert in offering security and safety to all its users.