About Winco Industries, Co.
Your One-Stop Supplier for Foodservice Needs
SHOP ALL
TOP CATEGORIES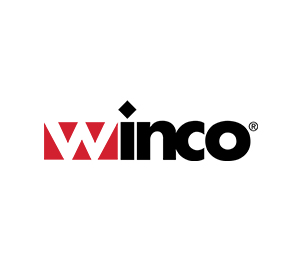 OVERALL CUSTOMER RATING
Company Profile
Winco Industries is the preeminent end-to-end food service provider, offering unparalleled value and unwavering quality and service to all our esteemed partners. It has an extensive product selection and excels in delivering the perfect blend of quality and affordability, all while upholding exceptional service standards. Whether catering to the needs of a hospital cafeteria, restaurant, university, bakery, or coffee shop, Winco equips you with the essential tools to enhance efficiency and creativity.
The devoted Winco team has earned accolades for providing some of the best service, delivery times, and fill rates in the food service industry. We operate distribution facilities in New Jersey and California, ensuring optimal stock availability on both coasts. We've proudly served as a leading one-stop supplier to the food service industry since 1992. Our mission revolves around providing the broadest array of top-notch products at the most competitive prices, all backed by our steadfast commitment to service excellence.
Our Principle

Today, Winco is synonymous with the ideal product assortment, designed to meet the exacting requirements of food service establishments and bakeries. Our core principle is simple: users deserve reliable, high-quality products without inflated costs. Winco products are meticulously crafted to meet precise specifications, neither exceeding nor falling short. Our rigorous quality control processes and strategic consolidation centers in the U.S.A. and abroad ensure that our products consistently surpass industry standards. The resulting logistics efficiencies are then passed on to our valued customers.
Range of Quality Products
We are wholeheartedly dedicated to offering a wide range of quality products tailored with chefs and restaurateurs in mind. Our product lineup enhances every facet of food preparation, cooking, and dining experience, benefitting operators and patrons alike.