Wood's Powr-Grip Vacuum Lifting Tools
SHOP ALL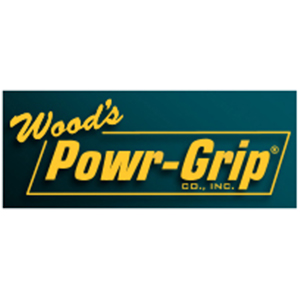 Wood's Powr-Grip vacuum cups help you move glass panels, hard-to-handle appliances and other awkward loads, while protecting both the material and the operator from damage. Wood's patented red-line indicator shows when a vacuum cup is securely attached to the material and alerts you if the vacuum level decreases.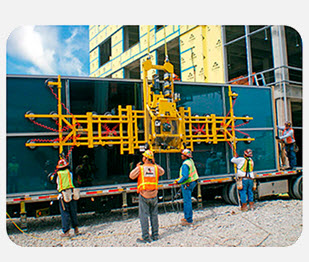 Wood's Powr-Grip was founded in 1946 when Howard Wood opened an automotive, electric and small engine repair shop in Wolf Point, Montana. Wood's Auto Electric grew into Wood's Powr-Grip, a global leader in vacuum lifting tools and equipment. The company is now located in Laurel, Montana, where it continues to innovate in several industries.

Wood's product lines include hand-held vacuum suction cups, below-the-hook vacuum lifters and vacuum mounting cups, all of which have become standard tools in the glass industry. Whether your application requires standard or custom designs, let us put our expertise to work for you! Our quality customer service and products have established us as an industry leader.
WPG equipment is frequently used for glass fabrication, window installation & glazing, sheet metal, stone slabs, insulated metal panels, and solar panels. We offer a broad range of hand-held vacuum cups, vacuum lifters that attach to cranes for larger materials, and vacuum mounting cups to make materials handling easier.

Since 1964, Wood's Powr-Grip has provided innovative equipment which uses vacuum to lift, hold, and position nonporous materials. Our decades-long passion for our products have allowed us to establish a presence across the world. Our equipment improves efficiency, enhances safety, and lowers costs for customers in nearly 50 countries.
Replacement parts are available through WPG dealers, like DK Hardware, or you can purchase them directly from our website. Have an old or damaged vacuum cup? Select models can be exchanged for a re-manufactured Hand Cup at reduced cost. For any questions, feel free to reach out to us anytime through our social media.