About Yale Commercial
Comprehensive Line of Door Hardware.

SHOP ALL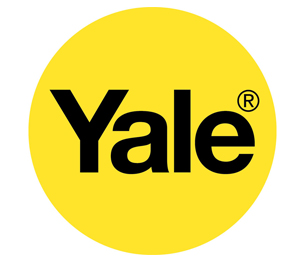 OVERALL CUSTOMER RATING
Company Profile

Yale is one of the oldest existing international brands in the lock industry. It has been operating for more than 170 years and is one of the most respected brands in the world in the locking industry. Yale's story started in a small lock shop in the United States when Linus Yale created his first lock innovation. The brand has evolved together with people from being a simple mechanical innovator to driving the evolution of smart locks and connected homes. Yale stands on the solid ground of trust, knowledge, and heritage, making durable, high-quality products. This is why the brand still exists today, that too, in more than 120 markets.
Having promoted the evolution of the locking industry, Yale offers commercial and residential security solutions, including access control systems, exit devices, door closers, cylindrical locks, and much more.
How It All Started
Yale owes its recognition to the determination and ingenuity of its founder, Linus Yale. He opened his first shop around 1840. In 1847, he opened a factory in Newport, USA, to manufacture the innovative pin-tumbler lock he had developed.

The Pin-Tumbler Invention
In 1856, Yale introduced a revolutionary product: a cylinder pin-tumbler lock. This lock is very similar to the ancient Egyptian lock but with sliding rather than rotating mechanism.
Worldwide Expansion
In 1930, Yale established an exclusive showroom for its products in the Chrysler Building, a legendary skyscraper in Manhattan in New York City. By the 1950s, the brand had expanded into the wider world and had around 12,000 staff.
Partnering for Growth
In 1963, Linus Yale Junior and his colleague, Henry Towne, established the Yale & Towne Company in Stanford, Connecticut. In August 2000, ASSA ABLOY, the world's leading lock group, purchased Yale.
Expanding Its Portfolio
Yale considers it its duty to improve the lives of all worldwide. So, in 2016, the brand extended its portfolio by introducing security devices such as alarms and cameras that allow people to protect their homes from almost anywhere in the world.
Our Products
The brand's products are designed to be safe and easy to use no matter whether you are 8 or 80 years old. The company's products include cylindrical locks, holdopen door closer, and exit rim device, to name a few.
Resources
Address
225 Episcopal Road
Berlin, Connecticut 06037 United States
Contacts
Email: Support@YaleLock.com
1-855-492-0505
1-800-338-0965
https://www.yalehome.com/us/en/