quick order form
Add items one at a time by entering their sku.
submit purchase order via :
Mail : 208 NW 6th Ave, Hallandale Beach, FL 33009
Phone : 1-954-556-6667
Fax : 1-305-514-0047
Email Id :sales@dkhardware.com
Questions? We can help! 877-509-8040

Use your own order form
OR
Producing high-quality bench vises.
M. Yost Manufacturing Co., was a renowned and established manufacturer of nut-facing machines in Waynesboro, PA, in 1906. The company's change of product lines began in early 1907 with the purchase of the Snediker vise plant in Yonkers, NY. Yost moved all the plant's machinery to Mechanicsburg, PA, to begin operations there. The brand also bought rights to the Snediker and Stephens vise patents and built a new plant in Meadville in 1908. Yost initially produced machinists' leg and bench vises, but by 1910 were making the Yost Universal woodworkers' vise. By 1930, the name of the company was changed to Yost Manufacturing Co.
Yost vises have been around since 1908. With more than a hundred years of experience in manufacturing, the brand provides the highest quality vises to its customers. Being a family-owned company, Yost takes pride in every aspect of its business. The brand ensures its customers will not only get the best products available but also get the best service as well.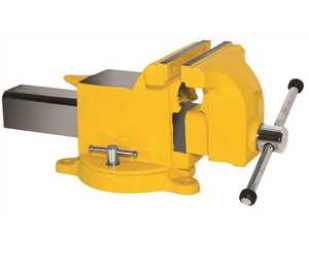 Yost has been manufacturing and delivering high-quality vises for America for more than a century. The brand's products meet all the quality standards or exceed the Industrial Standard of Federal Specification GGG-V-410A.
Vises for All Craftsmanship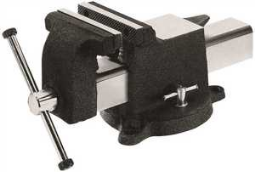 The brand has never lost its focus and has improved time-to-time updating with this growing age of science and technology and offering the high-quality vises they have always delivered. Yost believes in providing customers with one of the best vises in quality at affordable prices. Find a range of Yost products here at DK Hardware.
Company Profile
Yost was founded in Meadville, Pennsylvania, in 1908. The brand has provided the highest standard vises to its users for over a hundred years. Yost supplies its products to large distributors and individual craftsmen across the world. Its focus is on meeting the distributor's expectations regardless of purchase volume. The brand ensures that its products meet or exceed the Industrial Standard of Federal Specification GGG-V-410A. When you buy a Yost Vise, you can rest assured that you have purchased one of the best vises that are commercially available today.