TOP CATEGORIES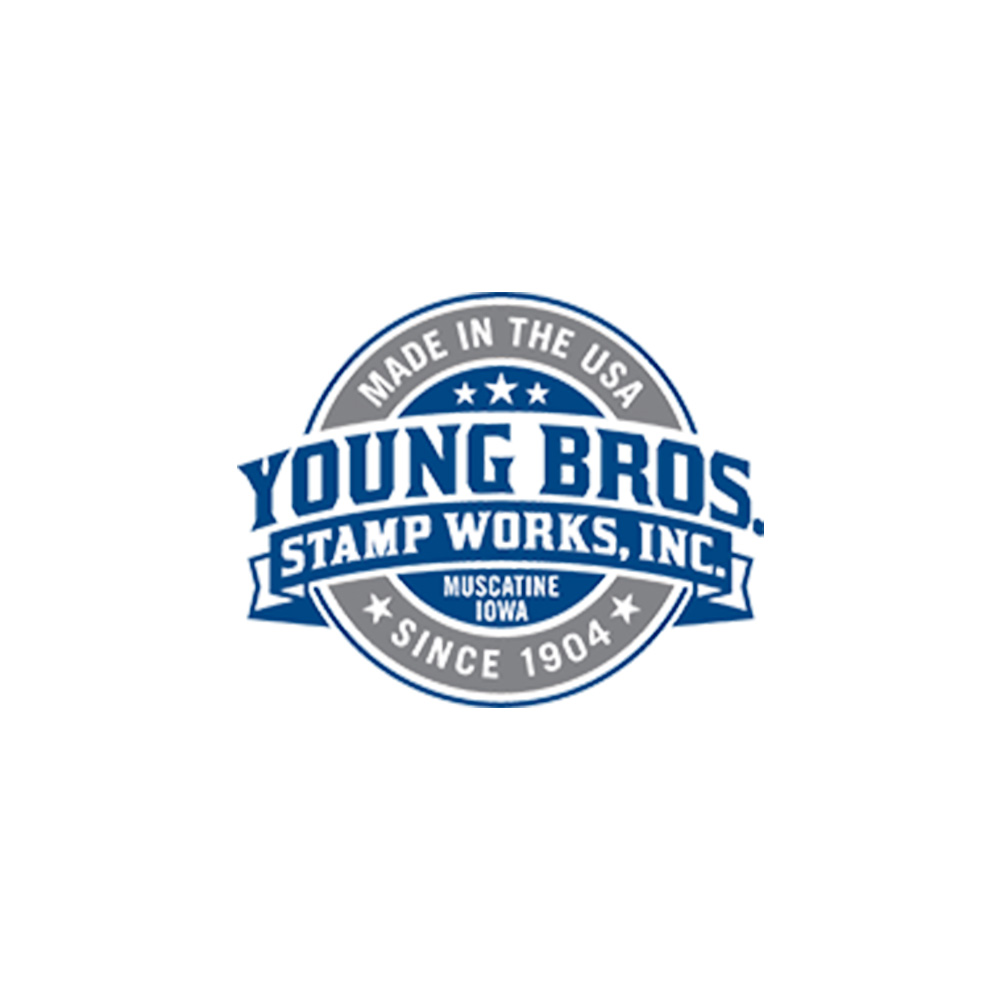 100 Years of Expertise
Young Bros. name stands for quality in steel stamps, steel type, and brass stencils. Each stamp is manufactured to the brand's highest standards in the U.S.A. Find a range of Young Brothers products here at D.K. Hardware.
Company Profile
Since 1904, Young Bros. Stamp Works has manufactured the finest quality steel hand stamps and related identification tools. It is a privately held company with its headquarters in Muscatine, IA. The company uses U.S.A. made steel in its products that are produced by its dedicated team members who are passionate about American manufacturing. The brand's specialties include steel hand stamps, steel type, brass stencils, identification tools, and specialty stamps.
Young Brothers have been your complete source for identification tools for over a hundred years. The brand has left its mark in the industrial world. The brand has been manufacturing quality steel hand stamps since 1904. Even today, the brand continues to supply the very best in steel stamps.
You know you are getting the very best when you order Young Brothers Identification Tools. All the brand's products are manufactured with carbon tool steel, making them tough enough to keep stamping long after stamps lose their face. The brand's stamps will mark material up to 50 on the Rockwell C Scale. Young Brothers use a special heat treatment to ensure its products won't shatter under stress.
The brand's Gruv-Grip figure stamps and steel letters are embellished in Gothic-style characters, square with the shank and level on the face, with crowned hammer ends. Each stamp features the exclusive, dual-purpose thumb groove for a sure grip. Also, finding the thumb side is easy, even in low light, ensuring a good, accurate impression.
Exceptional Service and Fast Shipping
At Young Bros, the brand keeps its customers first. So, when you call, you will speak with one of the brand's expert representatives, who will answer your questions and ensure you get what you need. Also, the brand has immediate order processing for in-stock items, so you can rest assured you will receive your order quickly and efficiently.