World-leading Producer and distributor of maintenance and cleaning solutions for multiple industries.
SHOP ALL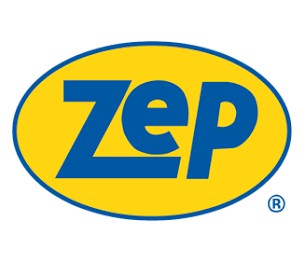 Company Profile
Zep is a world-leading innovator, producer, and distributor of maintenance and cleaning solutions for food & beverage, retail, industrial and institutional, and vehicle care customers. Zep brings an extensive portfolio of top brands built over an 80 plus year legacy of developing high-quality products trusted by consumers and professionals to get the job done right the first time. Zep has top brands under its name such as Niagara™, Original Bike Spirits®, Enforcer®, Misty®, Mykal™, Rexodan, Rain-X®, and many more.
Millions of consumers and thousands of businesses depend on Zep every day while using their well-recognized and established brand names, such as Zep®, Zep Commercial®, Zep Professional®, and many more. Find a range of ZEP products here at DK Hardware.

How ZEP Started
ZEP was founded by three entrepreneurs, Mandle Zaban, William Eplan, Saul Powell, in 1937. They had a vision of creating value for customers by offering a comprehensive selection of quality industrial and janitorial cleaning products delivered with unique formulations, exceptional service, and unmatched technical support.
Partnering for Growth
In 1962, Zep was acquired by National Linen Service Inc. and later became a subsidiary of National Service Industries Inc (NSI). The brand acquired Selig Chemical Industries in 1968 to expand the company's chemical portfolio. In 1997, Zep acquired Enforcer Products, Inc., a maker of home and garden products. As a result, the brand expanded its presence in the retail channel by developing its commercial product line.
Becomes an Independent Entity
In 2001, Zep, along with NSI's lighting equipment business, was spun off from National Service Industries to create a new entity, Acuity Brands, Inc. In 2007, the brand emerged as an independent, publicly-traded company under the name of Zep Inc. The brand once again invested in growing the business and acquired world-class brands such as Black Magic®, Blue Coral®, Country Vet®, De.Solv.It®, Niagara™, Enforcer®, Misty®, Original Bike Spirits®, Mykal™, Rexodan, Rain-X®, and TimeMist®.
Moving Forward
In 2015, Zep Inc. became a private company with significant financial and strategic resources to support future growth initiatives. In 2017, Zep purchased AFCO, a leading specialty chemical and food safety provider. This enabled both brands to expand their service offerings and expertise to their food and beverage processing customers and the broader markets served by the company. The brand sells tub and tile cleaner, pressure wash concentrate cleaner, degreaser, to name a few.