TOP CATEGORIES
BEST SELLERS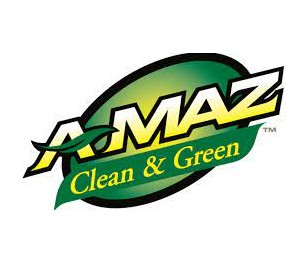 The A-Maz Products Llc collection includes the following products: The Gripper, A-MAZ water stain remover, A-MAZ Ultra Gloss Silicone Sealant, and Scrubber Pad. The company is founded by customers looking for high-quality cleaning supplies like you. A-MAZ soon gained a reputation for offering items to the community that worked exceptionally well, were safe to use, and were environmentally friendly. The production of A-MAZ water stain remover dates back a long time. This product can be used on practically any surface that won't be damaged by the application of a mild abrasive formula to almost rapidly remove water stains from natural glass, metal, or ceramic tile surfaces.
A-Maz Products Llc is committed to a higher form of customer support. The brand's team of experts is available to help with projects, big or small. They know all about A-Maz Products, have a substantial level of expertise with construction and DIY projects, and will serve you with an ample amount of care. You can find a range of products from A-Maz Products Llc here at DK Hardware.
With a strong dedication to R&D, A-Maz Products Llc outdoes its competitors by producing high-quality products. The company spends a lot on R&D to improve quality, speed up manufacturing processes, and reduce costs. The brand's strong international following has been established by manufacturing high-quality products that stand the test of time. The company's top products include Gloss Sealant Clean & Green and Gloss Sealant Cleaning Pack.
A-Maz Products Llc shared principles of sustainability, community, innovation, and consumer value that motivate it as a whole. The things the company develops and how it interacts with the people who manufacture them reflect these principles.