About AFFINITY TOOL WORKS LLC
D
istribu
ting
professional tools
in
a variety of markets.
SHOP ALL
BEST SELLERS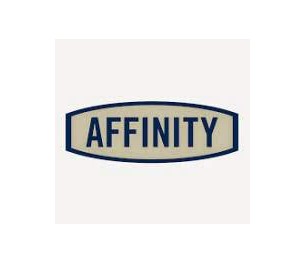 OVERALL CUSTOMER RATING
Affinity Tool Works, LLC is a professional tool distributor that caters to various industries, including industrial, woodworking, building and remodeling, and do-it-yourself. The product names under the Affinity banner include BORA Portamate and HTC Products, intended to boost productivity, simplify challenging processes, and assist in delivering consistent outcomes. The exclusive brands distributed include FISCH and Sjobergs. Feel free to visit www.affinitytool.com to get more in-depth knowledge of what we do.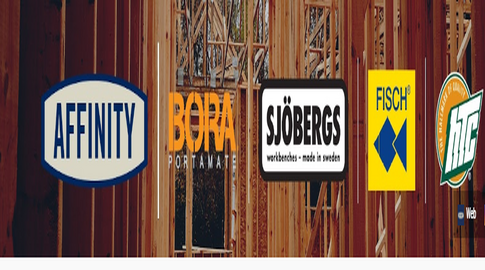 Affinity Tool Works is the sole North American distributor for Fisch, Tormek, HTC, and Sjobergs. It is a dynamic, systems-focused, and culture-driven organization. The company understands that the world is evolving quickly and that keeping up is no longer sufficient. Its staff works assiduously to keep ahead of the curve in the tools and products we distribute in the North American market and follow it in real-time. Find a range of products from Affinity Tool Works LLC here at DK Hardware.
Serving Multiple Industries 
Affinity Tool Works distributes professional tools for the industrial, DIY home improvement, building and remodeling, and woodworking markets. Established in 2006, the company brings the satisfaction of a job well done with cutting-edge solutions for amateur and expert users. Affinity Tool takes pride in serving multiple product brands, including Bora® Tool, Bora® Portamate, Bora® Centipede, Tormek®, Sjöbergs, Fisch® Tools, HTC® Tool, and Affinity Culinary. The company's top products include Miter saw, Clamp edge, Saw guide, and Portable Workstation Centipede, to name a few.
Affinity Tool Works and Bora Tool were founded in 2006 and were named exclusive distributors for footprint tools. In 2007, Bora Tool launched the Pistol Grip Clamp product line and clamping edge line. Also, in the same year, Lowes began distributing the Bora Clamp Edge product line. In 2008, Sears began distribution of Bora Tool products. In 2009, Affinity Tool Works became the exclusive U.S. Distributor of Tormek Sharpening Systems. In a significant landmark for the company, Affinity Tool Works became the exclusive U.S. Distributor of Fisch Tools in 2010. The company introduced several products in the markets: measuring and marking product line in 2011, launching WTX Clamp Edge Saw Guide System in 2014, and the Bora MiteriX angle duplicator in 2016.
Resources
Address
1161 Rankin Drive
Troy, Michigan 48083 United States
Contacts
Email: info@affinitytool.com
800-624-2027