About Airex
#1 choice in the Pro HVAC Industry.
SHOP ALL
TOP CATEGORIES
BEST SELLERS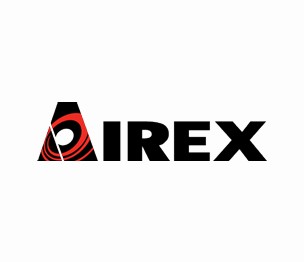 OVERALL CUSTOMER RATING
Airex is focused on designing and engineering evolutionary products for architects, contractors, designers, engineers, and specifiers to fulfill the evolution of market demand and building energy efficiency code requirements. The company was incorporated in 2009 and is based in Southern California. Airex is a proud U.S. Manufacturer of innovative patented products for the HVAC and Building Industries. The company's products have been innovated through intelligent design, intense engineering, premium material selection, and rigorous laboratory testing. The constant innovation has made Airex the #1 choice in the PRO HVAC industry within the wall refrigerant piping penetration outlet seals and outdoor refrigerant piping insulation protection categories.
Airex earns its stripes so that it can create loyal users. The company is committed to fully empowering people to capture and express life's moments professionally and personally. At Airex, the leaders believe that the future will continue to be shaped by its customers' evolving needs and the ideas and creativity of its employees. You can find a range of products from Airex here at DK Hardware.
With a strong dedication to R&D, Airex manufacturing outdoes its competitors by producing high-quality products. The company spends a lot on R&D to improve quality, speed up manufacturing processes, and reduce costs. Its strong international following has been established by manufacturing high-quality products that stand the test of time. The company's top products include E-Flex Guard and Compressor Saver Csr-U-1 3-Wire Hard Start Kit. 
The company's shared principles of sustainability, community, innovation, and consumer value motivate it as a whole. The things Airex develops and how it interacts with the people who manufacture them reflect these principles.
Resources
Address
15 Lilac Lane
Somersworth, New Hampshire 03878 United States
Contacts
Email: connect@airex.com
(603) 841-2040
(888) 763-2212