About Chamberlain
Global leader in Smart Access solutions.

SHOP ALL
TOP CATEGORIES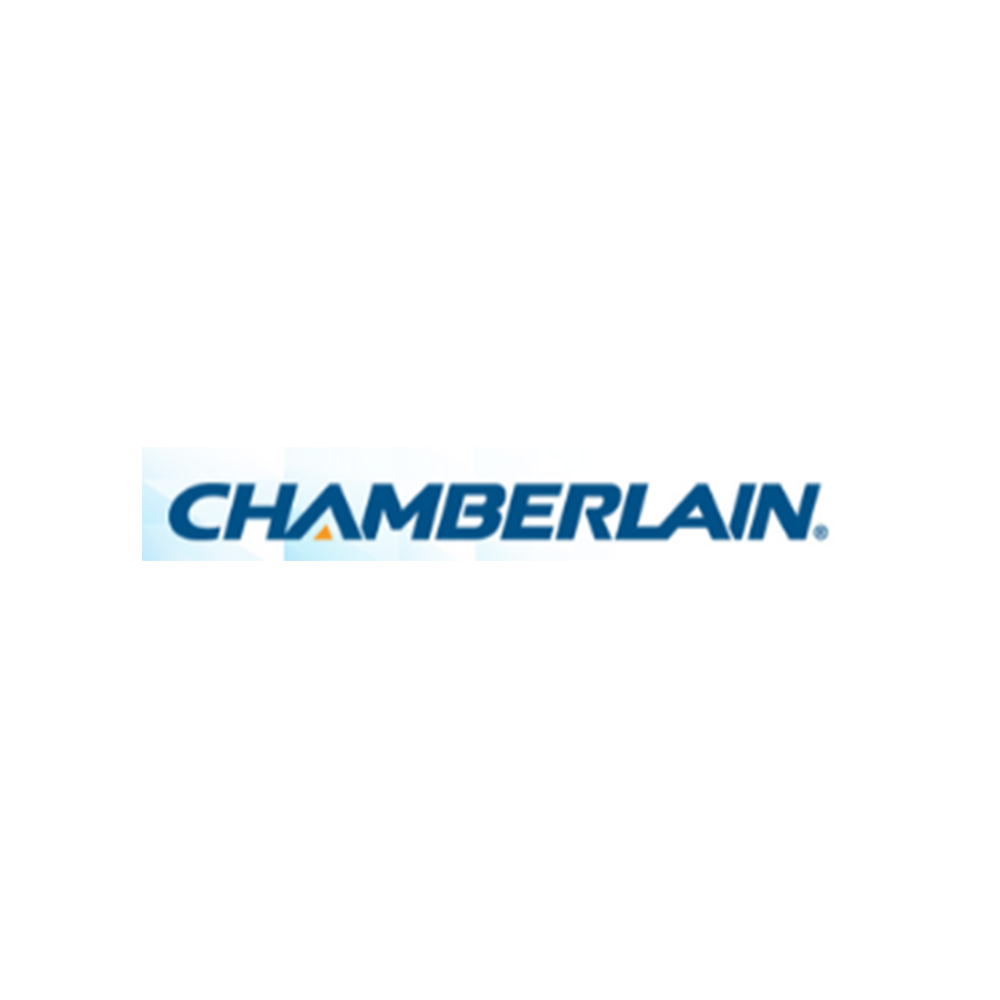 OVERALL CUSTOMER RATING
Chamberlain Group, Inc's mission is to exceed the expectations of customers with exceptional products and services. With 40 years in the industry, the company is at the forefront of developing new technologies, systems, and safety measures to simplify your life. Chamberlain goes the extra mile by investing heavily into research and development to ensure that it provides the highest quality hardware and software possible.
Millions of homeowners can't be wrong for trusting Chamberlain's smart home technology, best-in-class warranty, easy-to-use products, and dedicated customer service. With brands like LiftMaster, Merlin, and Grifco under us, choose Chamberlain and rest assured that your garage is completely secure. No matter how you use your garage, there's a Chamberlain opener that fits your family's lifestyle and needs. 

Chamberlain's myQ technology gives you hands-free access, geofence technology, in-car notifications, and many more smart safety features. Use it to control your garage door from anywhere, share access with other trusted users, and schedule opening and closing times. It is dynamically designed to make your garage door operate more smoothly and safely.
Belt Drive Garage Openers
Chamberlain's belt drive garage door openers minimize the noise in homes with living spaces adjacent to garages. We also provide special Quiet and Ultra-Quiet technology that further helps in reducing the noise of garage door openers. Additionally, belt driver garage openers have built-in Wi-Fi, a video camera, and battery backup.
Chain Drive Garage Openers
If you need optimal lifting power for heavy garage doors, Chamberlain's heavy-duty chain drive garage door openers are a reliable and sturdy option. To ensure your garage doors are more than just sturdy, we included built-in Wi-Fi, battery back-up, and Chamberlain myQ technology for hands-free access and in-car notifications.
Wall Mount Garage Openers
Free up all that cluttered ceiling space for extra storage with our wall mount garage door openers. Designed for smooth operation, they eliminate noise and vibration away from adjacent living spaces. As an added bonus, they also come with built-in Wi-Fi, automatic garage door locks, and myQ technology. Get your hands on this smart and efficient product today!
Resources
Contacts
Email: social@chamberlain.com
+1-800-528-5880
https://www.chamberlain.com/