About Hy-Ko Products Co
Premier supplier of Numbers, Letters, Signs, Key Accessories, and Keys.

SHOP ALL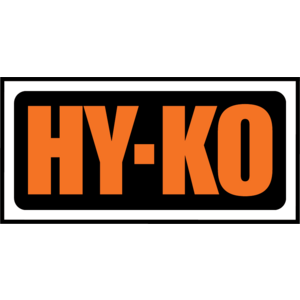 OVERALL CUSTOMER RATING
Since its founding in 1949, Hy-Ko Products Company has grown to become a leading supplier of a portfolio of products to the dealers and retail outlets of the world's largest cooperative buying organizations, home center operations, and mass merchants of food, drug, agricultural supplies and party goods. Its sales growth and success are attributable to its agility and responsiveness in the ever-changing retail marketplace.
Our employees are encouraged to be constructively creative with customer solutions. The company's continued growth provides an exciting and challenging environment for those who seek the opportunity to make a difference with their skills.
We strive to be the global solution for our prized customers through creative, customized merchandising systems that maximize retail space.
We use state-of-the-art technology internally for quality and efficiency and externally for customer communications and product marketing and sales.

We offer a variety of valuable services, including total account service and management, product assortment, and packaging tailored to customer needs.
We are committed to having the right product in the right store at the right time, and that makes our customers loyal to us.

Resources
Address
60 Meadow Lane
Northfield, Ohio 44067 United States