Trimco 1592LLT0
1592LLT Lead Lined Latch Tube
Item #: 1592LLT0 by Trimco
$133.68 /each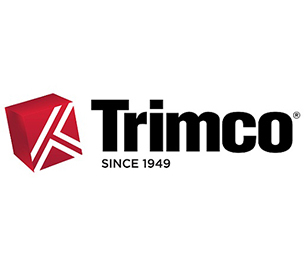 Roll over image to zoom in
Trimco 1592LLT0
1592LLT Lead Lined Latch Tube
Item #: 1592LLT0 by Trimco
$133.68 /each
Special Order*
Usually ships in 1-2 weeks
30 Days Easy Return. We are the largest supplier of the most adaptable, personalized hardware in the industry. We work hard to ensure your are satified with our products.
Lever Pads and Latch Covers Manufactured from Bronze, Brass or Antimicrobial Copper Material are Suitable for Heavy Duty Use
Lever Pads are Thicker and Heavier Than Those of Any Other Unit Available.
Listed by Underwriter's Laboratory and Approved for Use by the Veteran's Administration
A Nylon Insert in the Latchbolt Face Provides Silent Latch Action and Reduces Friction
Compact Design - Less Than 50% the Projection of Other Push / Pull Latches
The Trimco 1592LLT Lead Lined Latch Tube is for use with Trimco 1562 Push/Pull Latch Sets.
1500 SeriesHospital Latches
Trimco's 1500 Series Push/Pull Latches features a sleekly designed, cold-forged steel base assembly. This refinement allows for improved lever action and simple field reversibility, regardless of the door hand or function. The new base design allows the distributor to stock Trimco latches without having to maintain inventory for several different functions or door hands.
The Trimco Push/Pull latch was originally designed to serve hospital staff, and ensure positive latching for patient protection in event of fire. Its aesthetic appearance, ease of operation, versatility and dependability have led to extensive use in modern buildings. Today, Trimco's latches are considered the standard of excellence in all types of commercial and industrial structures.
Every 1500 Series latch is equipped with Trimco's unique, patented, Positive Fire-Feature*…the finest in the industry! A fusible link with a low melting point provides lockup of the corridor side push pad in the event of a fire, preventing ceiling debris or fire-hose pressure from accidentally releasing the latchbolt and creating a life-threatening situation. Trimco's 1560 and 1580 latches are approved by Underwriter's Laboratories for use on fire-rated openings up to and including 3 hours.
Applications:
Public Buildings & Facilities
Commercial & Industrial Buildings
Hospitals & Health Care Facilities
Features:
Lever pads and latch covers manufactured from bronze, brass or antimicrobial copper material are suitable for heavy duty use.
Lever pads are thicker and heavier than those of any other unit available. No problems with handles breaking, even when abused.
Listed by Underwriter's Laboratory and approved for use by the Veteran's Administration.
A nylon insert in the latchbolt face provides silent latch action and reduces friction.
Reversible. Hand and function can be easily changed to accommodate every design requirements.
Compact design - less than 50% the projection of other Push/Pull latches.
Options including multiple functions, tubular or mortise locks, engraving, Torx screws and different combinations of paddles up and down.
Functions / Options: 1502:
Latchbolt for the 1500 Series, 2-3/4" Backset
1503:
Latchbolt for the 1500 Series, 5" Backset
1505:
Latchbolt for the 1500 Series
1562A:
Push/Pull Latch, Tubular, Passage, Levers Down
1562AP:
Push/Pull Latch, Tubular, Passage, Levers Down, Engraved
1562L:
Push/Pull Latch, Tubular, Privacy, Levers Down
1562HL:
Push/Pull Latch, Tubular, Passage, Levers Down
1562E:
Push/Pull Latch, Tubular, Exit Only
1562M:
Push/Pull Latch, Mortise, Passage
1562M30:
Push/Pull Latch, Mortise, Privacy w/ Deadbolt
1562M51:
Push/Pull Latch, Mortise, Entrance/Office
1562M55:
Push/Pull Latch, Mortise, Classroom
1562M57:
Push/Pull Latch, Mortise, Storeroom/Closet
1562M60:
Push/Pull Latch, Mortise, Privacy/Bathroom
1562M65:
Push/Pull Latch, Mortise, Dormitory
1562M72:
Push/Pull Latch, Mortise, Classroom Security
1562Q10:
Push/Pull Latch, Mortise, Passage
1562Q30:
Push/Pull Latch, Mortise, Privacy/Bathroom
1562Q51:
Push/Pull Latch, Mortise, Entrance/Office less cylinder
1562Q55:
Push/Pull Latch, Mortise, Classroom less cylinder
1562Q57:
Push/Pull Latch, Mortise, Storeroom/Closet less cylinder
1562Q60:
Push/Pull Latch, Mortise, Privacy
1562Q65:
Push/Pull Latch, Mortise, Dormitory/Entrance less cylinder
1562Q72:
Push/Pull Latch, Mortise, Classroom Security less cylinder
1562AE:
Push/Pull Latch, Tubular, Exit Only, Paddle Down
1562P:
Push/Pull Latch, Tubular, Passage, Levers Down, Engraved Levers (Push and Pull)
1563A:
Push/Pull Latch, Tubular, Passage, Levers Up
1563AP:
Push/Pull Latch, Tubular, Passage, Levers Up, Engraved Push & Pull
1563P:
Push/Pull Latch, Tubular, Passage, Levers Up, Engraved Push & Pull
1580A:
Push/Pull Latch, Tubular, Passage, Push Lever Up – Pull Lever Down
1580AP:
Push/Pull Latch, Tubular, Passage, Push Lever Up – Pull Lever Down, Engraved Levers (Push and Pull)
1580P:
Push/Pull Latch, Tubular, Passage, Push Lever Up – Pull Lever Down, Engraved Levers (Push and Pull)
1581A:
Push/Pull Latch, Tubular, Passage, Push Lever Up – Pull Lever Down
1581P:
Push/Pull Latch, Tubular, Passage, Push Lever Down – Pull Lever Up
1591A:
Push/Pull Latch, Tubular, Reverse Latch
1591AP:
Push/Pull Latch, Tubular, Reverse Latch, Engraved
1591E:
Push/Pull Latch, Tubular, Reverse Latch, Engraved
1591P:
Push/Pull Latch, Tubular, Reverse Latch, Engraved
1592LLE:
Push/Pull Latch, Tubular, Lead Lined Escutcheon Plate
1592LLT:
Push/Pull Latch, Tubular, Lead Lined Latch Tube
1593RK:
Replacement Kit For Frame Prepped For Roller Latch
Patents:
4003593
4986583
Other patents pending
Standards:
Finishes:
605 - Polished Brass
606 - Satin Brass
613 - Oil Rubbed Bronze
625 - Polished Chrome
626 - Satin Chrome
629 - Polished Stainless
630 - Satin Stainless
710CU - Healthy Hardware