About Trimco
Global Leader in Architectural Hardware Solutions.
SHOP ALL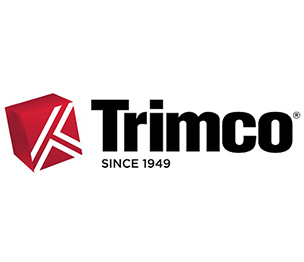 OVERALL CUSTOMER RATING
Company Profile

Founded in 1949 in Los Angeles, California, Trimco is a family-owned, independent business that has a team of over 100 dedicated professionals focused on providing remarkable customer experience. Trimco manufactures superior-quality architectural hardware products like kick plates, door pulls, door guards, coordinators, flush bolts, and many more that are available in different finishes. With four distribution centers across the U.S., Trimco manufactures and supplies its offering quickly and efficiently.
On a mission of providing remarkable customer experience, Trimco's master craftsmen and domestic manufacturing positions the company to expertly manage and deliver pre-stocked and custom product solutions in a quick, easy and painless process. You can find a range of products from Trimco here at DK Hardware.
Healthy Hardware
Trimco's Healthy Hardware™ is made from CuVerro® bactericidal copper alloy surfaces to minimize bacterial infections.
Identity Hardware
Designed with
h
igh-
p
erformance
a
rchitectural
h
ardware materials,
Trimco
meets all code requirements.
Lockdown Hardware
Designed for convenience during emergencies, Trimco's Lockdown Hardware enables easy opening without a key or hex-wrench.
Designer Collection
Trimco's designer collection transforms plain spaces into modern havens. With its affordable, designer influence Trimco can appease even the most discerning clients.
Resources
Address
1351 Rocky Point Drive
Oceanside, California 92056 United States
Contacts
Email: csr@TrimcoHardware.com
323-262-4191
800-637-8746
https://trimcohardware.com/