Architectural-grade continuous hinges,

SHOP ALL
TOP CATEGORIES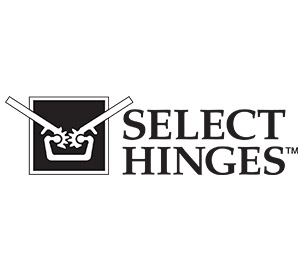 Company Profile

Since its foundation in 1990, SELECT Hinges has provided quality solutions for problem doors. We manufacture continuous hinges for high-traffic doors that fit both new or retrofit applications. SELECT Products owes its growth to its skillful team that works with a guiding principle to improve upon the current.
SELECT Hinges manufactures high-quality aluminum geared continuous hinges for new construction and retrofit structures. Over the years, our team has experienced a lot when it comes to entrances. The SELECT workforce is here to share what they have learned and what can be done to save money, lessen repairs, and to make your construction entrances long-lasting and more eco-friendly.
SELECT History
Established in 1990, SELECT Products Limited has been committed from the start to manufacturing quality, architectural-grade hinges for new buildings, and also retrofit applications.
The Hinge Guys
A group of enthusiastic architectural hardware industry professionals started this company, with many years of valuable experience selling or installing continuous hinges.
Our Hinges
Apart from aluminum geared continuous hinges, we have also added continuous pin & barrel hinges, including stainless steel, to our product profile.
SELECT hinges are popularly used across wide applications like offices, hospitals, hotels, malls, and many other commercial and industrial structures.
Guiding Principle
SELECT Hinges works to improve upon the current. This belief has remained our workforce's inspiration since our founding.
Endurance Testing
Our geared continuous hinges undergo rigorous testing processes and have proved that they last for years and save on maintenance costs.