About A-TEK
Specializes in the production of Plastic and Rubber goods.
SHOP ALL
TOP CATEGORIES
BEST SELLERS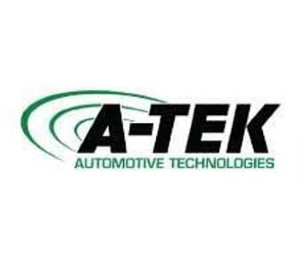 OVERALL CUSTOMER RATING
Company Profile
A-TEK is a Czech-owned enterprise with a track record of operating in the Czech market since 2004, functioning autonomously without any international partnerships. The company specializes primarily in the production of plastic and rubber goods, along with the assembly of intricate components, with a distinct emphasis on catering to the automotive sector.
A-TEK takes considerable pride in its achievements, which notably encompass the establishment of an in-house tool shop, the outfitting of a comprehensive laboratory, and the creation of a distinctive logistics center. You can find a wide range of products from A-TEK here at DK Hardware.
Unwavering Commitment
Their unwavering commitment to remaining at the forefront of industry trends and technological advancements motivates them to consistently provide high-quality solutions. Leveraging their extensive experience in component development, they possess the capabilities to oversee the entire production process. This capability is facilitated by their advanced technological infrastructure and profound understanding of emerging vehicle concepts, complemented by robust financial resources. Their capacity extends to handling substantial contracts within their industry, supported by their wealth of experience, a dedicated workforce comprising over 500 skilled employees, and the integration of cutting-edge technologies.
Our Principles
At A-TEK, the organization is bound by a shared set of values encompassing integrity, accountability, teamwork, trust, and transparency. These foundational principles serve as the guiding compass in all interactions with customers, suppliers, and various stakeholders.
Within this framework, a strong emphasis is placed on unwavering integrity across all relationship dynamics. The organization is dedicated to consistently choosing morally sound paths that benefit team members, business partners, and society. Accountability is a fundamental pillar, with individuals and the collective group holding themselves to the highest standards. This includes taking complete ownership of responsibilities and ensuring expected outcomes are fulfilled.
Resources
Address
Svitavská 1599/66
Moravská Třebová 571 01 Czech Republic
Contacts
Email: info@atek.cz
+420 461 550 099