About Acorn
Manufactures high-quality plumbing fixtures, systems, and products.
SHOP ALL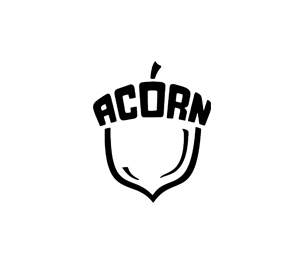 OVERALL CUSTOMER RATING
Company Profile
Acorn Engineering Company manufactures high-quality plumbing fixtures, systems, and products for commercial and institutional markets. The brand has a broad product line comprised of heavy-gauge stainless steel correctional plumbing fixtures; stainless steel and solid surface washbasins; stainless steel urinals, toilets, showers; and precast shower basins and mop sinks. Every fixture the brand makes is constructed from reclaimed stainless steel, their material of choice from the beginning. The brand sculpts this 80 percent recycled material into top-class products to address complex environmental issues such as energy efficiency and water conservation. The result is that the products are more durable and provide long-term economic and environmental benefits for a whole building.
Acorn Engineering Company manufactures stainless steel hand washing products, plumbing fixtures, products, and systems for institutional and commercial markets. Find a range of Acorn products here at DK Hardware.
Earl Morris founded the Earl L. Morris Company in downtown Los Angeles in 1945. After years of experience selling fittings, pipe valves, and other plumbing products, he found the type of products he enjoyed selling the most were those specified by an engineer.
In 1955, Earl Morris established a new manufacturing division called Acorn Engineering Company. The company began as a small manufacturer specializing in specified plumbing products. Acorn manufactured a line of prefabricated stainless steel shower equipment for the school and institutional markets in the 1950s.
To grow its operations with new acquisitions and product lines, the company shifted to its present-day location in City of Industry, CA, in 1960. In 1969, the brand engineered and produced a market-leading product line of deep-drawn and fabricated stainless steel plumbing fixtures. With this addition, the brand quickly grew to become a world leader in the manufacturer of stainless steel plumbing fixtures.
From 1979 to 1982, the brand made several acquisitions and purchases for expansion. They acquired Aluminum Plumbing Fixture Co in 1979. In 1982, the brand designed, planned, and constructed corporate offices at 15125 Proctor Ave. From 1985 to 1995, the company had a new generation of leadership for taking the company to greater heights.
As Acorn grew, it acquired companies and partnerships in similar and related fields. Also, the brand formed a new parent company to encompass all the divisions- the Acorn Family of Companies. In 2012, the Acorn Family of Companies was renamed Morris Group International® to better promote the diverse industries and product lines it represents.
The brand manufactures and sells a range of top-class products. Its products include stainless steel wash basins, stainless steel toilets, precast shower basins, portable hand-wash station foot pump, water tank economy portable hand-wash station, vandal resistant fixtures, heavy-gauge correctional plumbing fixtures, portable sinks, and a lot more.
Resources
Address
15125 Proctor Avenue
City of Industry, California 91746 United States
Contacts
Email: InternationalSales@acorneng.com
(+01) 626-336-4561
(+01) 626-937-4757