About Adams Rite
The Global Leader in Door Opening Solutions.
SHOP ALL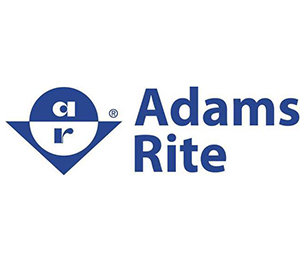 OVERALL CUSTOMER RATING
Company Profile

For more than 100 years, Adams Rite has thrived as an established aluminum hardware authority. Adams Rite designs, manufactures and supplies superior door hardware products, including electromechanical dead-latches and deadlocks, exit devices and electric strikes for exterior and interior doors. Adams Rite's Maximum Security Lock® was launched in 1955 and remains the industry standard for narrow stile openings.
Adams Rite's innovative access control solutions are designed to strengthen security and complement the clean features of modern glass and aluminum doors. To get the job done, select a Adams Rite's product today!
Leading Security Systems Maker
Adams Rite is a respected name in the architectural hardware industry, thanks to its innovative, hurricane-rated exit devices, electric strikes, and storefront aluminum door hardware.
Adams Rite products make mechanical-to-electrical upgrade paths easy for aluminum and glass storefronts, while also improving their security.

Add an extra level of security to valuable office spaces using Rite Touch wireless lock solutions for all-glass doors.
The company's door hardware retrofit solutions include the broadest ranges of access control technologies and products to meet the needs of all types of openings, regardless of the size.

Resources
Address
10027 S 51st Street Suite 102
Phoenix, Arizona 85044 United States
Contacts
+1-623-582-4626
+1-800-232-7329
https://www.adamsrite.com/en/