About Advanced Diagnostics USA
W
orld's leader in Automotive Programming equipment
.
SHOP ALL
TOP CATEGORIES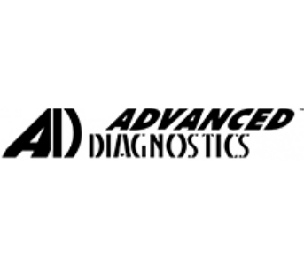 OVERALL CUSTOMER RATING
Advanced Diagnostics is an industry leader in Automotive Programming equipment. The company develops cutting-edge systems to ensure its customers receive the most up-to-date and accurate programming systems. The strength of the combined companies, i.e., Advanced Diagnostics, Silca, and Ilco, add to its overall strength, making them the go-to direct source for the widest and most comprehensive product range in the industry worldwide. The combined companies offer the broadest selection of keys, an extensive selection of key-cutting devices, and technologically cutting-edge systems for automotive programming and cloning. In addition, Ilco provides a line of high-quality solid brass replacement cylinders, security hardware products, and locksmith supplies in North and Central America to supplement the main product line and meet customers' needs. 
Located in the UK, Advanced Diagnostics is the world's leader in Automotive Programming equipment. The company's strong dedication to R&D outdoes its competitors by manufacturing high-quality products. Advanced Diagnostics spends a lot on R&D to improve quality, speed up manufacturing processes, and reduce costs. The brand's strong international following has been established by manufacturing high-quality products that stand the test of time. Find a range of products from Advanced Diagnostics USA here at DK Hardware.
Kaba Ilco Corp., referred to as Ilco, located in Rocky Mount, North Carolina, is one of the world's most significant key blank manufacturers. The company produces millions of keys each week in its 300,000 sq. ft. vertically integrated state-of-the-art ISO Certified manufacturing facility. These keys, manufactured for the lock and automobile industry, include aftermarket keys offered to security experts, retail, and service shops across North America. 
On the other hand, Silca, located in Italy, provides a line of key blanks along with top-performing key duplication equipment. Upon combining this line with the Ilco line of Key Blanks, Advanced Diagnostics' customer base now has access to over 80,000 different key blanks. 
Advanced Diagnostics, Ilco, and Silca are members of the Dormakaba Group, headquartered in Rümlang, Zurich, Switzerland. This group is a world leader in the global market for its access and security solutions. With numerous cooperation partners and approximately 16,000 employees worldwide, Dormakaba is active in over 130 countries. The company sells Smart Aerial Dongle, Smart Pro Vehicle Key Programmer, and Right Angle Master Cable, to name a few.
Resources
Address
400 Jeffreys Road
Rocky Mount, North Carolina 27804 United States