About ADVANCED DRAINAGE SYSTEMS
Highly engineered to solve modern water challenges.
SHOP ALL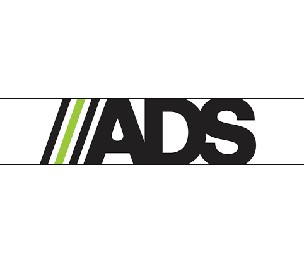 OVERALL CUSTOMER RATING
ADS is an industry leader in manufacturing high-performance thermoplastic corrugated pipe and ancillary products. The company provides a comprehensive suite of superior drainage solutions and water management products for use in the infrastructure and construction marketplace. Their innovative pipes, basins, fittings, and other products are used across various end markets and applications, including residential, non-residential, agriculture, and infrastructure applications. 
The company has established a leading position in many domestic and international markets by leveraging its national sales and distribution platforms and manufacturing excellence. The company's management was thrilled when Viewpoint reached out to them to do a documentary on their innovative stormwater management solutions and to learn how they manage water, a precious natural resource. Advanced Drainage Systems was established in 1966 and runs a network of over 30 distribution locations and about 60 manufacturing facilities worldwide.
The organization at Advanced Drainage Systems understands that innovation culture is the key to every product development and successful customer outcome. The company values continuous improvement and change, which positions it and its customers for the future. ADS' focus on innovation is a promise its customers have come to count on, manifesting in every green stripe that runs on their ADS pipes.
Advanced Drainage Systems (ADS) provides drainage products and services that address the most persistent and challenging water management problems. From managing stormwater runoff to safely pre-treating to helping property owners and developers harvest rainwater, the company focuses on creating water solutions to make the land more arable, cities more habitable, and the world greener to live in.
Advanced Drainage Systems continually enhances its products, services, and research to help its customers solve water management issues worldwide in towns, cities, and rural areas. The company's first innovation was its first product, corrugated plastic pipe, and it has continued to innovate each year. From mobile apps that help agricultural planners calculate drainage volume and pipe to vortex hydrodynamic separators that protect precious receiving waters by removing total suspended solids, ADS is constantly developing innovative products and solutions that advance the world's water infrastructure. The company's top products include Distribution Box, Polyethylene Pipe, Drain Tubing, and Single Wall Solid Pipe.
Award Winning, Industry Leader
ADS was the first to differentiate and stand behind its pipe, branding all of its products. Now contractors can easily tell they are working with genuine ADS pipes, thanks to the company's iconic green stripe that is branded on all its products. And with each new product development, the company has repeatedly proven its commitment to product quality and unsurpassed customer satisfaction.
Global Reach, Community Leadership
Today, more than 10 billion feet of ADS pipe find their use across the world. You can see the company's products everywhere – from residences in your neighborhood to major construction sites with drainage requirements. In fact, entire polyethylene systems have now started to be specified for drainage, collecting, and maintenance access, thanks to the company's ADS technology.
Resources
Address
4640 Trueman Boulevard
Hilliard, Ohio 43026 United States