About Ajax
Manufactures Household Detergents and Cleaning products.
SHOP ALL
TOP CATEGORIES
BEST SELLERS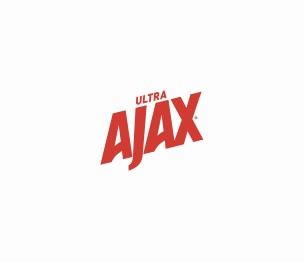 OVERALL CUSTOMER RATING
Ajax is a brand of household detergents and cleaning products made by Colgate-Palmolive. Colgate-Palmolive licenses the company in the United States, Canada, and Puerto Rico. Colgate-Palmolive introduced Ajax Powdered Cleanser in 1947 as one of the company's first major brands. Its ingredients include sodium dodecylbenzene sulfonate, sodium carbonate, and quartz. This brand was extended to a line of household cleaning products and detergents, which enjoyed its greatest success in the 1960s and the beginning of the 1970s. In 2005, Colgate-Palmolive sold the U.S. and Canadian rights to the Ajax brand name on laundry detergents and other laundry products to Phoenix Brands.
Ajax is committed to providing the resources, educational support, and improved technologies that help improve people's lives worldwide. The company believes in fostering sustainability, from supporting global initiatives to end world water poverty, to supporting local charities, to being an innovator and early provider of environmentally responsible products. You can find a range of products from Ajax here at DK Hardware.
Colgate-Palmolive extended the Ajax brand to a line of household detergents and cleaning products, which enjoyed tremendous success in the 1960s and the beginning of the 1970s. The company introduced Ajax All Purpose Cleaner with Ammonia in 1962, the first major competitor to Procter and Gamble's Mr. Clean (debuted in 1958). Ajax's immense success forced Procter and Gamble to introduce its own ammoniated cleaner, Top Job, in 1963.
Over the years, Ajax introduced several high-quality products to the market. These products included Ajax Bucket of Power, an ammoniated power floor cleaner in 1963, Ajax Laundry Detergent in 1964, and Ajax Window Cleaner with Hex ammonia in 1965. The last successful Ajax line extension in North America, Ajax for Dishes, debuted in 1971. Ajax cleaner is a powdered household and industrial cleaner introduced by Colgate-Palmolive. After that, the Ajax name was successfully transferred to an entire line of household detergents and cleaning products; the line enjoyed its greatest success in the 1960s and early 70s. The company's Oxygen Bleach Powder Cleanser is perfect for pots and pans, porcelain, bathroom fixtures, ceramic tiles, and even tough outdoor items like barbeque grills and garbage cans.
Resources
Address
PO BOX. 363865
San Juan, Puerto Rico 00936 United States