About Amrad Engineering
The leading manufacturer of motor-run capacitors.
SHOP ALL
TOP CATEGORIES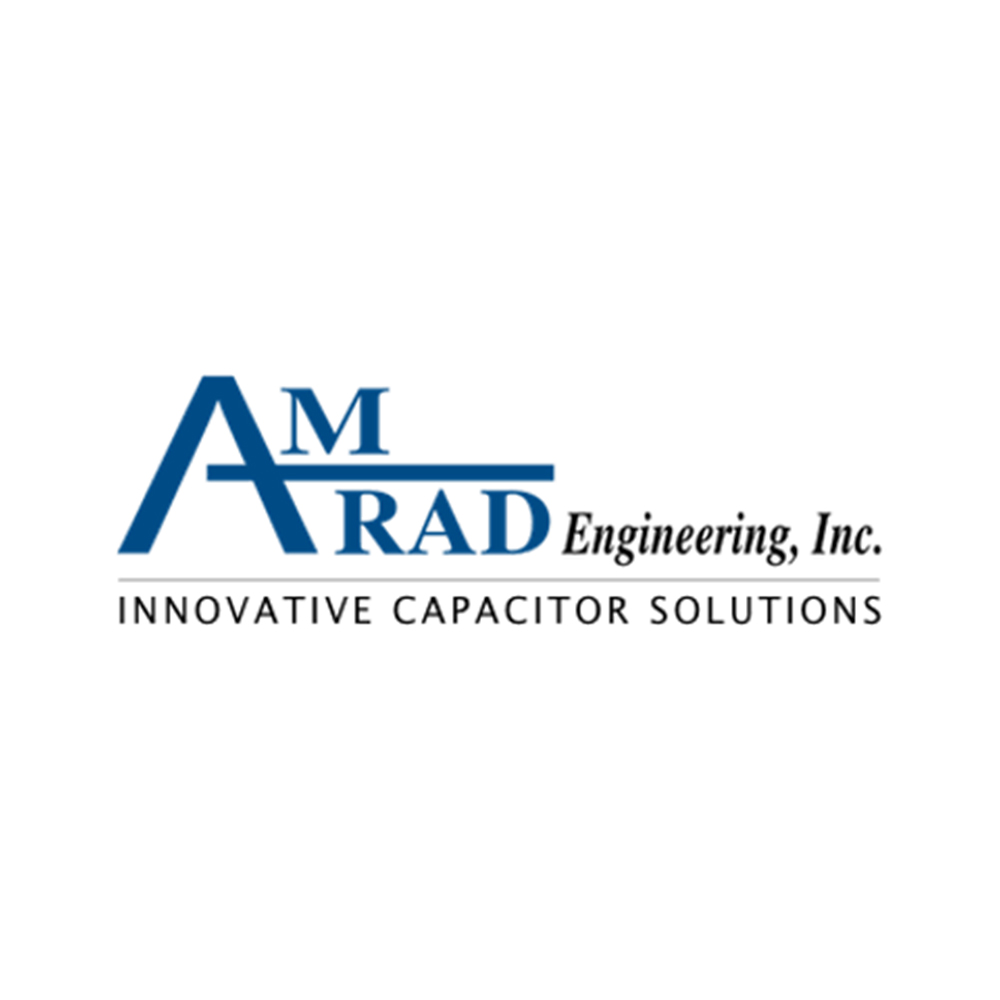 OVERALL CUSTOMER RATING
American Radionic is a leader in metalized film capacitor technology. It is located sixty miles south of Jacksonville in Palm Coast, Florida. The company relocated its entire base of operations from Danbury, Connecticut, to Florida in July 1987. Amrad has been supplying products to the "big" three domestic automobile companies for over 35 years, allowing it to expand its production facilities and be a leader in applying lean manufacturing principles. The entire facility of the company was restructured using innovative manufacturing practices. This enabled it not only to meet the stringent demands of its customers but also to keep American Radionic competitive with a high-quality product in the marketplace. Today, all company's products are 100 percent designed and manufactured in Palm Coast.
The quality of Amrad Engineering's capacitors reflects its commitment to being the best in the business. The company is engaged in constantly training its employees to develop new, innovative products to meet the evolving needs of its customers. Customer satisfaction is the company's goal, and it works tirelessly to deliver that. You can get your hands on Amrad's products here at DK Hardware.
Patented Works

American Radionic and its AmRad division possess a number of trademarks and patents with regard to its film capacitor designs. The company also maintains a technology and licensing group for collaboration with international capacitor producers and full "turn-key" services. The Patented Turbo®200 Universal Replacement Service Capacitor, which uses the American Radionic Patented Ultramet Capacitor design technology, is one of the most recent examples of its unique, innovative products.
Amrad Engineering has spent years in engineering and manufacturing high-performing capacitors, which enables it and its industry-experienced personnel to meet the needs of its customers. Complete engineering support for the design, testing, and prototype sampling is readily available with the company at all times. Amrad capacitor is engineered with advanced technology and delivers a remarkable performance.
Resources
Address
32 Hargrove Grade
Palm Coast, Florida 32137 United States
Contacts
(800) 445-6033
(386) 445-6000