About ANCHOR HOCKING/ONEIDA
Manufactures high-quality Glassware products.
SHOP ALL
TOP CATEGORIES
BEST SELLERS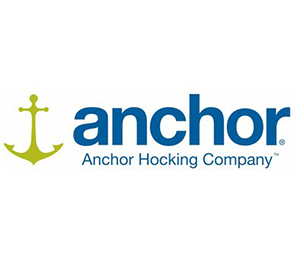 OVERALL CUSTOMER RATING
Anchor Hocking Llc began in 1905 with one goal: to make the glass homes needed. The company's glassware showcases the perfect blend of innovation and creativity that stands the test of time. Anchor's glass drinkware, bakeware, housewares, serveware, food storage items, pantry solutions, and mix & measure items, and are as relevant today as they were more than a hundred years ago. The company keeps innovating for its customers as it reinforces the favorites that they have loved forever. 
Anchor values its customers, and most importantly, it listens to them. The company wants to hear the problems and
challenges
its customers because it allows them to develop a solution and
perhaps a
new product. You can find a range of products from Anchor Hocking
here
 at DK Hardware.
Anchor Hocking has been making its glassware in the USA for over a century. For all that time, its products have set the standard in kitchens worldwide by staying at the center of American-made quality and on the edge of craftsmanship. 
At Anchor Hocking glassware, people know that a meal is more than just a meal, which is why the company's Lid Food Storage containers are designed to preserve each moment. The company's TrueLock Locking Lid Food Storage keeps food fresh with its leak-proof design, air-tight freshness seal, and tempered tough glass. 
Versatile, Durable, Safe, And 100% Recyclable 
Anchor Hocking's products are crafted to help you prepare, bake, serve, and clean-up without a fuss. The company believes that style can still have function, utility can be smart and beautiful, and innovation is durable.
Resources
Address
519 N Pierce Avenue
Lancaster, Ohio 43130 United States
Contacts
Email: consumer@anchorhocking.com
+1 800-562-7511