About Armortex
Single source supplier for Doors, Windows, Wall Panels and related products.
SHOP ALL
TOP CATEGORIES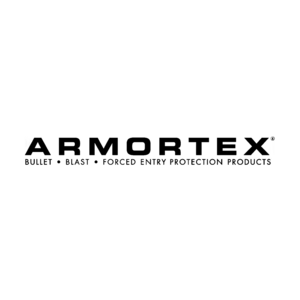 OVERALL CUSTOMER RATING
Armortex manufactures anti-bullet, blast, and forced-entry products. Made with fiberglass, wood, and metal, our bulletproof security products are widely used for increasing security and decreasing crime in retail stores, banks, pharmacies, and more. TX. Our dedicated sales and estimating staff have over 45 years of combined industry experience and is always available to help.
Through our ISO-9001 quality management system, we build products that protect people from forced entries and ballistic impact. Get Armortex's products today to get the job done.

Since 1980, we have provided a wide range of forced entry protection products, including Armortex architectural ballistic fiberglass panels, windows, doors and transaction accessories.
Our solutions are commonly used in government and residential complexes, banks, convenience stores, military bases, cashier booths, and many other places that need high-quality ballistic glass and bulletproof equipment.

Trustworthy and Certified
As an ISO-quality certified brand, you can trust Amortex products, like transaction drawers and deal trays, to remain durable against any kind of forced entry.
Sturdy Communication Devices
Our product range also includes electronic speakers and tough speak-thru systems to fit into ballistic fiberglass body armors for easy, clear, and safe communication across bulletproof barriers.

Resources
Address
5926 Corridor Pkwy
Schertz, Texas 78154 United States