Leading brand in the U.S Automotive Aftermarket.
SHOP ALL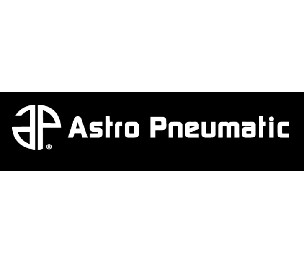 Company Profile
With 40 years of expertise in Snap-On, Mac Tools, Matco Tool, and Cornwell Tools, as well as Automotive tools, Astro Pneumatic Tool Company is a leading brand in the U.S Automotive Aftermarket. The brand is a one-stop-shop for several product categories and the tools under the brand name include popular tool and equipment classics, as well as innovative new items. The brand has a country-wide network that provides shop owners sales/marketing expertise and professional technical support.
With over 40 years of innovation, the brand name "ASTRO" includes new and popular tools to fulfill customers' needs. The company is widespread around the country with National Account Distributors to provide a wide variety of products for Automotive aftermarket. Click here to explore products by Astro Pneumatic Tool Company.

Family-owned innovative tool company by Fisher Family, the innovation and ideas are passed down three generations now. With several product categories and researched products, the company thrives for excellence in the automotive aftermarket.
Astro Pneumatic Tool Company staff are always available for the consumers to assist with warranty, repair, troubleshooting, or any other inquiries. The brand takes pride in dedicating efforts to helping customers in every aspect.
Highest Quality, Affordable Prices
The Astro Pneumatic Tool Company believes in providing the highest quality products with new and innovative advancements to fulfil the industry's needs. The brand ensures that the products fulfil the industry's needs without breaking the bank while providing true product reliability.
Astro Pneumatic Tool company is a country-wide manufacturer in the U.S Automotive after-market. The brand delivers durable, tested, innovative tools for the customers to get precise solutions. Some of the products include Thor Impact Wrench, Adjustable Non-Marring Precision Panel Clip Plier, Folding Double-Sided LED Slim Light, Forged HVLP Spray Gun, and many more.