Protective security screens are being increasingly sought-after by homes and businesses. A top name in the business is Guarda, whose products are known for offering a variety of benefits that collectively ensures good value for your dollars. If you're exploring protective security screen or doors, here's what you should know:
Design and aesthetics
Guarda protective security windows and doors, are designed to offer superior strength and durability, with also an eye on modern lines that fit in with contemporary architecture. In recent years, manufacturers in various industries have been eager to offer the look and feel that consumer's desire, instead of only focusing on functionality. One example would be solar panels, where the eye-sore arrays of the past now have elegant alternatives that fit in seamlessly with roof tiles designs. In a similar approach, Guarda's screens are vastly more visually appealing than conventional bar and grille systems.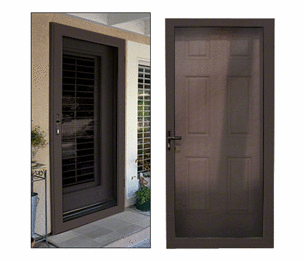 The screens are engineered to provide convenient entry and egress to homeowners. Some, like the GDHRSBRZC adjust-to-fit slimline swinging security door has a stainless steel mesh that blocks an average 60% of the sun's harmful UV rays.
Enhanced security
Guarda/Meshtec security doors and windows are a useful addition as they deter intruders and their solid construction as well as high impact resistance prevents burglars from gaining entry into your premises. An additional benefit is that they keep pests, insects and flies out, especially during summer and spring.
Energy savings
Protective screens from Guarda offer good ventilation, keeping air flow constant and your indoor living atmosphere fresh. The air circulation allowed by the screens helps in maintaining a comfortably cool environment and lessens dependency on your air-conditioning unit. This, in turn, assists with energy savings.
The doors and windows are available in standard and custom made sizes. A stylish option is the GW22BRZC bronze finish custom size single slide double track window system, which is especially useful for interior keyed locking systems. It comes with a built-in interlock system for added security when the screen is closed.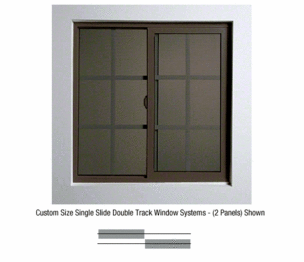 Please visit this link to check out more Guarda products.