Weatherstrips increase the life of window frames by offering protection against weather elements. In vehicles, they dampen vibrations for a more comfortable experience. CRL's rubber weatherstrips are as DIY as they can get, allowing you to fabricate your own windows.
The weatherstrips are extruded in a number of sizes, and available in one-piece and two-piece designs. They fit glass panel thicknesses from 1/8'' to 1/4'', and body panel thicknesses from 1/32'' to 25/32''.
Applications of CRL self-sealing weatherstrip
Windows in sound booths, sandblasting booths and other enclosures that require a flat surface window.
As a windshield seal on big rig tractors, the weatherstrips can be installed quickly and easily on new or re-glazed windows.
Vans, campers and recreational vehicles; these weatherstrips meet federal push-out requirements.
CRL weatherstrip can be used to add new windows to construction vehicles or re-glaze broken ones.
Portholes and cabin windows; CRL weatherstrip is designed to weather rough marine conditions, and can accommodate radiuses as small as 1-1/4''.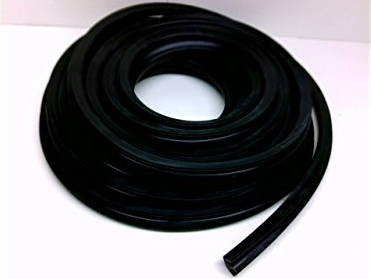 One-piece and two-piece self-sealing weatherstrips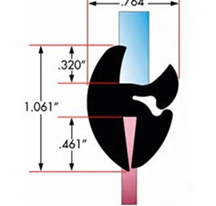 One Piece
CRL's one-piece self-sealing weatherstrips are ideal for use on older trucks, off-road construction equipment, or farm equipment. As they are available in a range of sizes, finding the right one is easy but your gasket set installation can also be timely and efficient.
The weatherstrips are made from EPDM anti-oxidizing black rubber, which is known for its tear, weather and stain resistant qualities. EPDM is highly resistant to degradation by UV radiation, as well as high and low temperature extremes.
A best-seller is the AS987 weatherstrip for 3/32'' to 9/64'' panel or 3/16'' to ¼'' glass.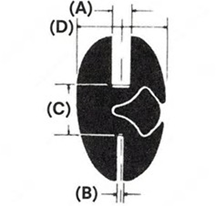 Two Piece
Like the one-piece weatherstrips, CRL's two-piece weatherstrips have multiple applications and offer a tight-fitting seal. The AS937 3/8'' wide locking strip is easy-to-use and available in chrome and black.


Locking strips for self-sealing weatherstrips
CRL has a range of locking strips and locking strip tools for self-sealing weatherstrips.
Chrome locking strip for Ford
Round locking strip for 1969-1993 Dodge Truck and Van
Black locking strip for 1973-1990 Chevy/GMC Truck and Blazer
Chrome locking strip for 1973-1990 Chevy/GMC Truck
Chrome locking strip for 1964-1989 Volkswagen OEM windshield gasket
CRL's catalog also includes multi-cutters for cutting PVC strips, rubber gaskets, moldings and weatherstrip. The manufacturer also carries rubber gasket cleaning tool to clean out glass chips and sealant in one simple motion. The large handle offers a firm grip and ensures that your hand doesn't come in contact with the glass.