In the dynamic landscape of competent security solutions, you can easily get confused finding the best way to keep valuables and people in your business safe. Banks, post offices, convenience stores, shipping agencies, and more often require the transfer of parcels between customers and staff. Bullet-resistant package receivers enable the transfer of documents, funds, or packages without breaching security and putting lives on the line.
Package receivers allow the passing of documents or parcels from a non-secure to a secure area, especially helpful when transferring large or bulky items. Whether you need to transfer small objects or larger, bulk orders, read on to make an informed choice depending on your security requirements.
Bullet Resistant Combination Exchange Window with Rotary Server Protection Level 1
For high-risk businesses that demand the transfer of valuable packages, install an exchange window with two-lite units, one full height, and one secured above the package pass-thru. This window has a rotary passer that features a bullet-resistant outer shell and an inner, bullet-resistant revolving unit that opens on one side, allowing packages to be passed through without breaching security.
Secure Package Receiver Level 1 BR Protection 16" W x 16" H Transparent
This secure package receiver consists of a transparent, rectangular box built with bullet-resistant glazing material and doors on the customer and employee sides. It features an interlocking mechanism that prevents opening both doors simultaneously, enabling small packages to be safely transferred. The customer side door is equipped with an automatic door closer and an internal lock for nighttime protection.
Package Receiver with Clear Vision Panel
Bullet-resistant passers are the most reliable way to protect your staff from ballistic threat during item exchange. This package receiver features a vision panel in its rear door which enables the operator to see its contents. A closer is furnished on the front door, and an interlocking mechanism allows only one door to open at a time.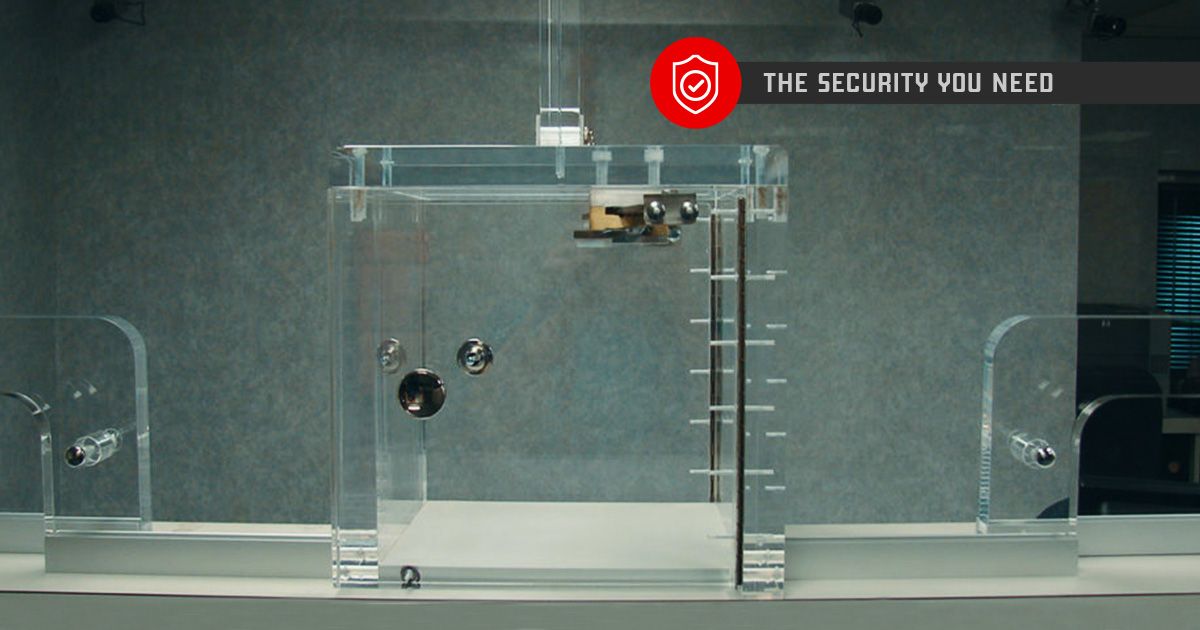 Bullet Protection Level 1 Clear Vision Left Hand Package Receiver
With clear vision package receivers, operators can clearly view their contents from the top and all four sides. This bullet-resistant unit is designed for interior use only and features aluminum extrusions used to fasten the sides and bottom together. The bottom side of the receiver is constructed of plywood and bullet-resistant fiberglass covered with plastic laminate.
From government branches to banks and pharmacies, there is an imperative need for secure transactions using package receivers. These units allow the transfer of large, bulky items through a common wall while keeping all parties safe. The customer side door features an automatic door closer and an internal lock for added nighttime security. These receivers can be used in both interior and exterior walls.
Transferring large packages to customers while maintaining worker and business security can be challenging through bulletproof windows. A pivot hopper is an easy solution that can be installed in many areas, including counters, walls, and windows. Pivot hoppers are available in several sizes to transfer any products as easily as possible.
This "SPR" model features a 12-gauge steel body and an interlocking device that allows only one door at a time to be opened. Its interior door is prime painted with a locking paddle latch, and its exterior door is equipped with an interior door release and an automatic door closer.
After looking at these options, your best bet is to choose a well-made, top-of-the-line security solution to protect your facility and employees, even during overnight shifts.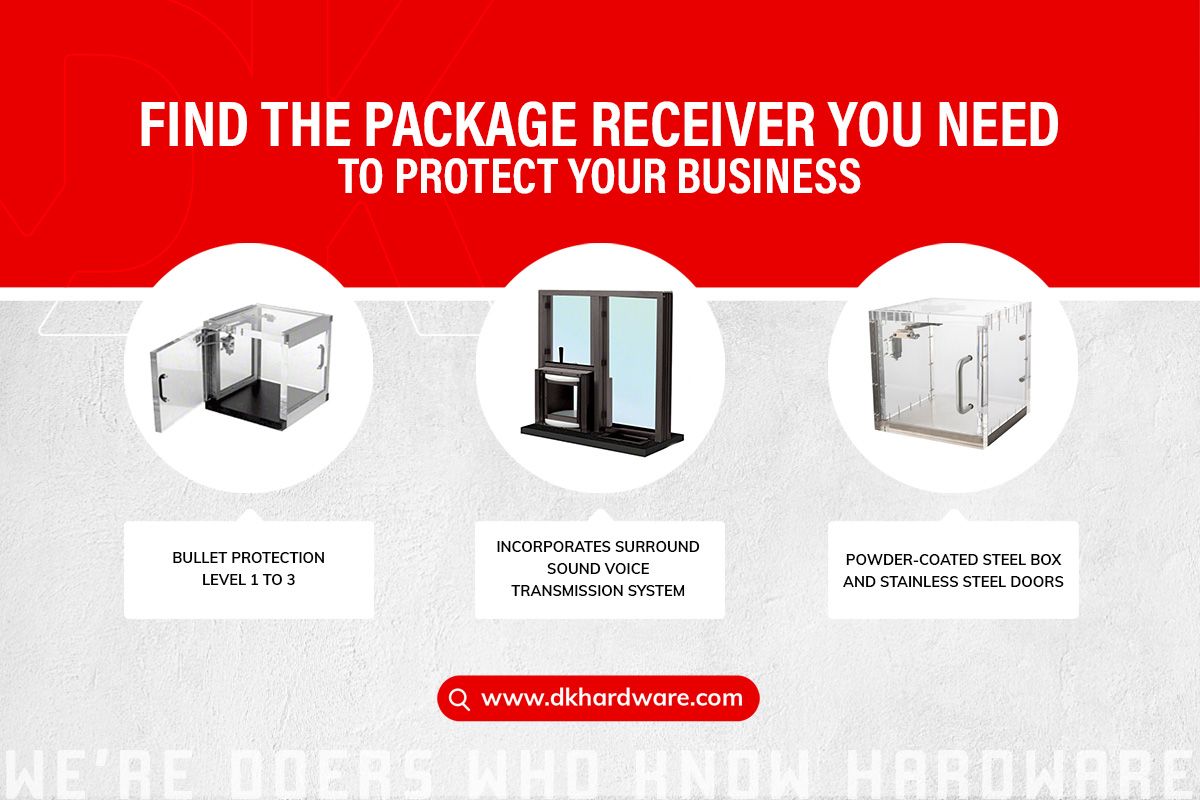 For quotation contact via email: sales@dkhardware.com
or Toll Free: 877-509-8040