Every successful store or business has a solid foundation with security as its core layer. The modern-day demand for increased security measures is being realized by a larger range of safety-seeking companies than ever. There is no quick solution or one-size-fits-all method to break-ins and burglary issues when it comes to store security. Investing in advanced solutions for your storefront can help you rest easy about burglary and theft.
Reinforce Your Storefront
There is a multitude of ways you can secure your storefront and employees. You can prevent theft and vandalism as you reinforce your storefront and secure your facility, protecting against forced entry and burglary. In this blog, we're going to give you a brief overview of things that you need to know for securing your storefront and employees.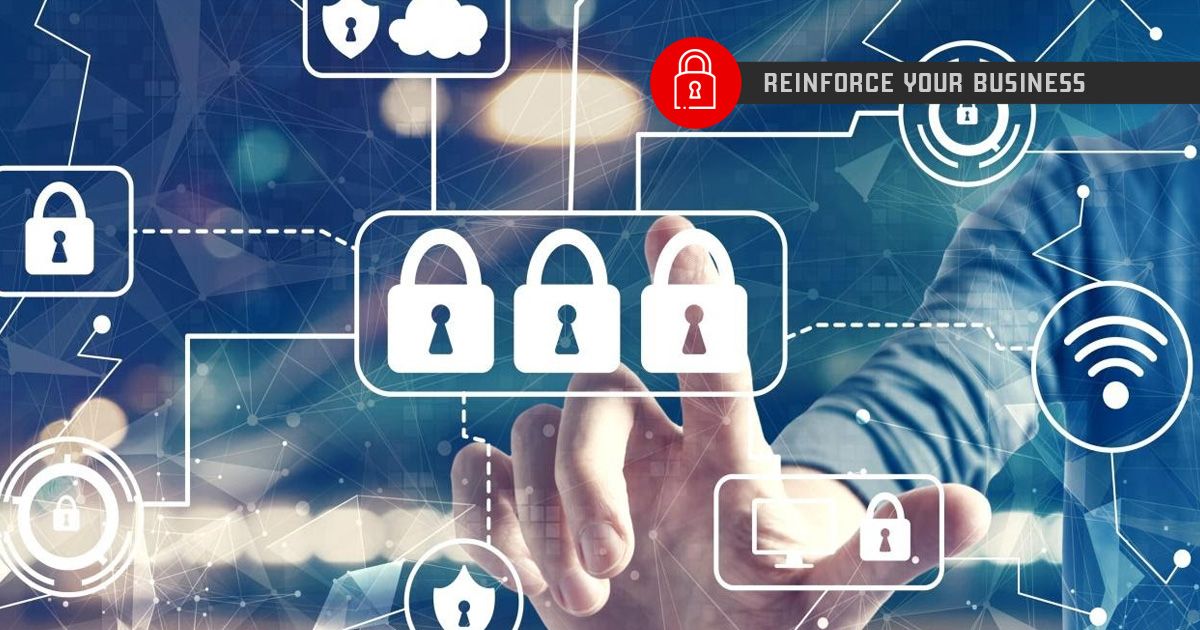 Bulletproof Barriers for Round-the-Clock Protection
A door assembly is often a building's first line of defense and can drastically decrease the risk of harm to people or property. Customer traffic patterns in your stores most likely vary throughout the day. Traffic is usually high from morning till evening. As day turns to night, retail business slows down, but the risk for armed robberies increases, especially if your store is open 24 hours.
An adequate bulletproof system secures your location and lets you serve customers efficiently. Bulletproof systems are constructed at eight different levels of protection, which indicate the number of shots a door can resist from a particular caliber of bullet. You can choose from Level 1 to Level 8 protection depending on your risk environment. However, the requirements of most banks, credit unions and convenience stores are met by Levels 1-3.
Security Cameras
One of the most effective ways to keep staff and customers safe is to install a camera system that monitors the busiest and most essential areas. For the best security, opt for a camera system that is remotely accessed using your computer or mobile device.
A competitive video surveillance system enables you to see what's going on around your business at all times. This decreases the risk of shoplifting and theft during your operating hours and serves as a break-in deterrent when your doors are closed for the night.
Moreover, having a record of incidents can also protect you and your managers by reviewing employee performance. That way, they can identify if safety methods are being followed in their absence.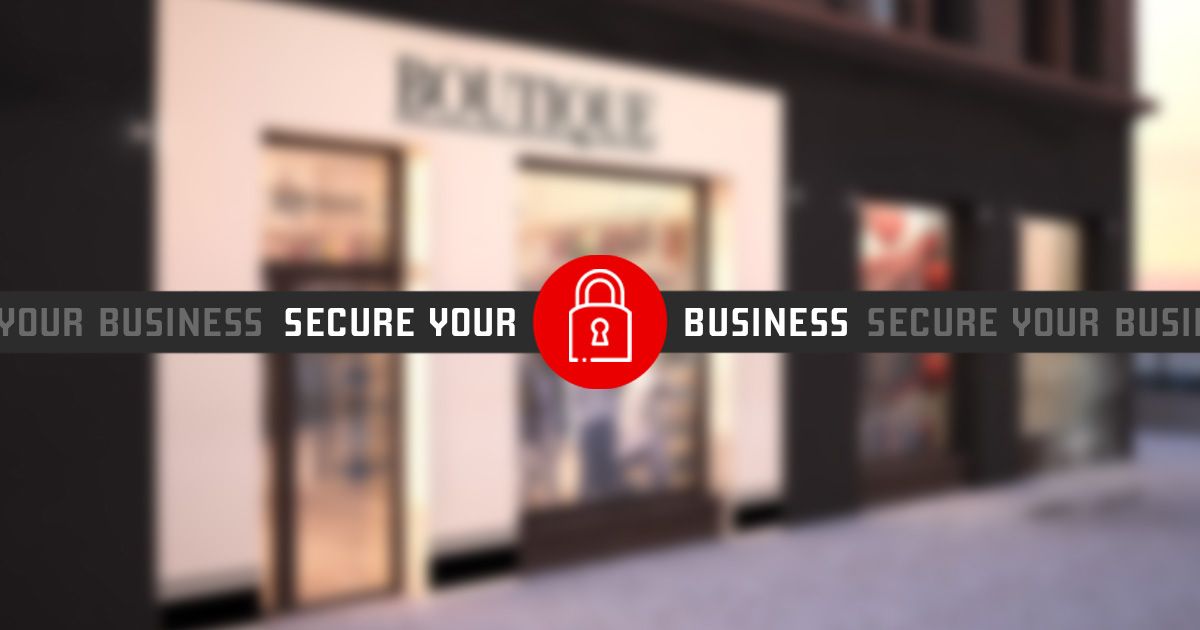 Monitored Alarms
It takes offenders only a few minutes to burglarize your store. You can prevent these inappropriate activities by installing monitored alarms. Monitored alarms can be installed to detect an open door, broken window or recognize motion. Once triggered, a distinct alarm sounds to ward off any trespassers. Simultaneously, an alert is forwarded to your mobile device and the monitoring center, which then dispatches the related officials.
Integrate Access Control
Access control technology allows store owners to restrict admittance to areas of your premises. By specifying employees' unique codes, you'll know when your staff members report to work and what areas they access at any time. For instance, if something is missing from the inventory room, time logs can show which staff members were in that room and for how long. This can help you identify the culprit.
Reinforced with Break-Resistant Materials
A store's glass doors and windows are the most vulnerable entry points in any business. Large glass storefronts are great because they give your storefront a facelift and allow potential customers to window shop, but they are also highly vulnerable to forced entry.
A burglar can quickly break into traditional window glass and even tempered safety glass by simply smashing it with any number of common burglary devices. This allows miscreants easy access to your business and its valuable merchandise.
Fortunately, various glass and glass-like products are available these days to reinforce vulnerable storefront windows and doors. These products feel exactly like standard window glass, so you can enhance the security of your business without compromising its appearance or aesthetics.
By implementing better security processes, you offer better protection to your employees, customers and assets. By improving overall security, businesses notice increased customer confidence. Experts say this leads to increased revenue, better business insights, improved customer referrals and lowered asset loss due to theft or negligence.
Find the right solution here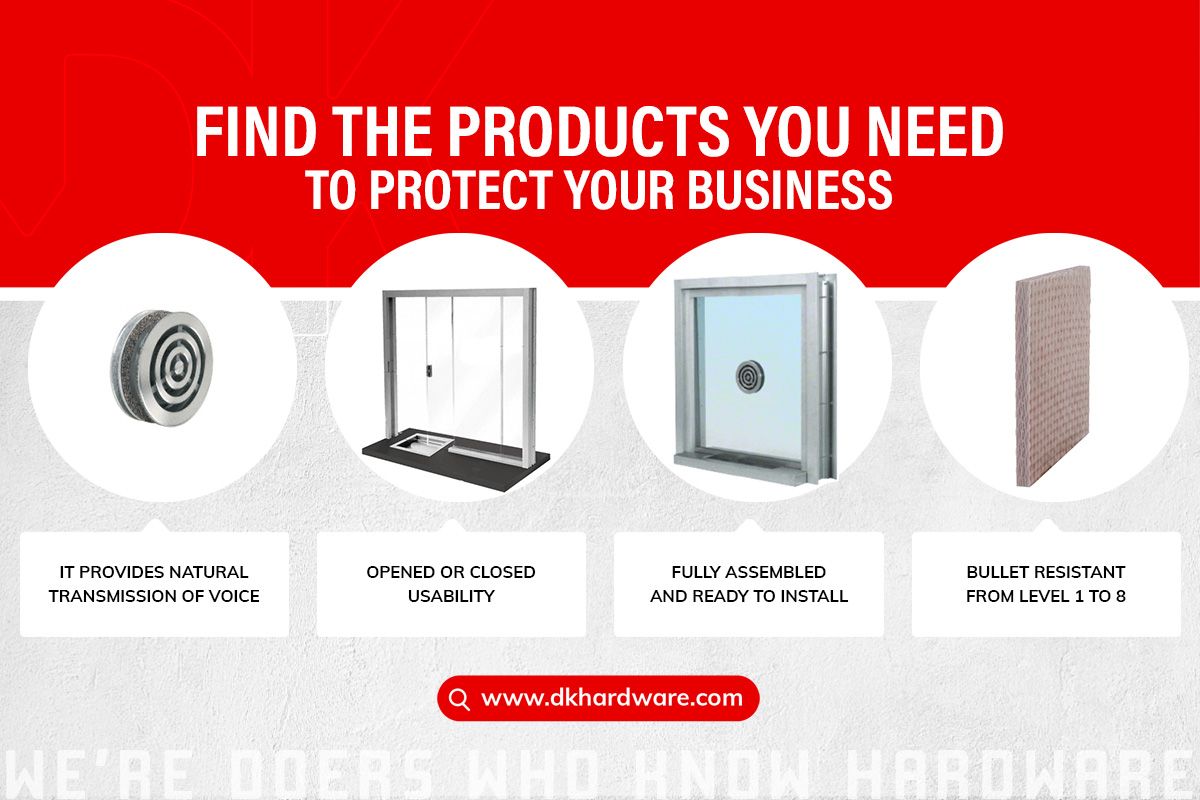 For quotation contact via email: sales@dkhardware.com or Toll Free: 877-509-8040