Architectural railing systems can be categorized into four railing types:
Cap railing
Post railing
Standoff railing
Frameless railing
CRL manufactures a vast selection of railing kits for commercial and residential projects. The range also consists of hand railing brackets, such as the top-rated, ready-to-install HR15GBS available with three finishes.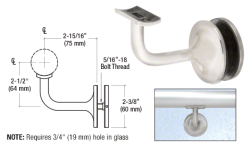 Cap Railing
The cap railing systems you can consider for your projects include:
Roll formed round stainless steel cap rails with 90 degree or 135 degree horizontal roll formations, round connector sleeves, 7/8'' round roll or stabilizing end caps, and ½'' roll formed or stabilizing end caps. They can be considered for tubing such as the HR15BS98 brushed stainless steel, available in three architectural finishes.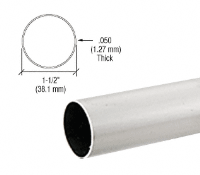 Roll formed square stainless steel cap rail systems with 90 degree or 135 degree corners, black rubber inserts, and ½'' form end caps or connector sleeve.
Wood cap rails and accessories

Post Railing
CRL's has a comprehensive catalog of post railing systems:
P1 Series
P1Z Series
P2 Series
P3 Series
P4 Series
P5 Series
P6 Series
P7Z Series round post OR square post kits with glass lamps
P8 Series
P-Series Top Rail Install Tool Kit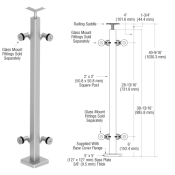 Standoff Railing
The standoff railing catalog from CRL includes"
Standoff fitting
Cap Assembly
Hanger bolts
Hex nuts
Base and doomed cap
Replacement gasket set
Threaded rod
Head cap screws
Adjustable strap wrench


A top-rated product is the RSOB20BS brushed stainless steel glass rail standoff fitting with mounting plate, available in brushed or polished 316 Grade stainless steel finishes.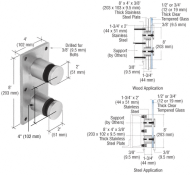 Another is the B5S10 heavy-duty square base shoe extrusion which is typically used for windscreens or glass railing systems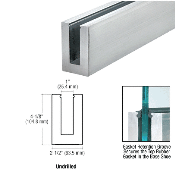 Frameless Railing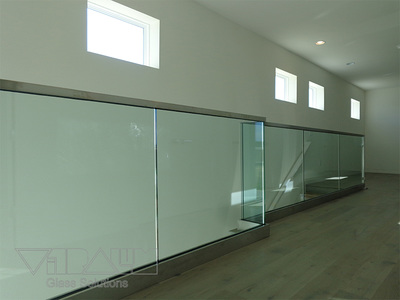 CRL's glass railing systems offer an all-glass frameless look, while the frameless windscreen base shoe system and brackets provide a maintenance-free glass wall. The frameless glass railing system meets the most stringent international code requirements for loads and impacts. As it is dry glazed, you don't have to worry about discoloration, delamination or creep.
For more information on all railing system components and accessories from CRL, please visit this page.