Ensuring employees' safety is a top priority for any business owner. Transactions, particularly ones involving large sums of money or valuables, are prone to risks. Deal trays help to protect these transactions and keep employees safe in businesses like banks, convenience booths, etc.

Convenient and Secure Business Transactions
Choosing an appropriate deal tray for your facility can be confusing, especially when there are so many on the market. Read on to understand how different deal trays are designed to accommodate various business needs and package sizes.
Brushed Stainless Steel High Standard Drop-In Deal Tray
Previously used solely in banks, deal trays are now widely seen in ticket sales booths, movie theater box offices, convenience stores and other institutions that are looking for extra security. These High Standard Drop-In Deal Trays from CRL are built from heavy-gauge stainless steel for uncompromising durability. They are sold with the buyer's choice of a brite polished or brushed finish that effectively withstands years of exposure.
The Bullet Proof Deal Tray
Brushed Stainless Non-Ricochet Level 1 Bullet Resistant
Thanks to bulletproof deal trays and barriers, bank staff can feel more secure and at ease as they conduct transactions. CRL Non-Ricochet Bullet Resistant Drop-In Deal Trays have a specially shaped inner curved design that provides bullet resistance. Depending upon the bullet's entry angle, they can retain the bullet inside the tray or direct it back towards the glass above. These trays are easy to install and are available as Level 1 Ballistic MPSA or Level 3 Ballistic SPSA.
Brushed Stainless Deluxe 12" Wide x 14-1/8" Deep x 2-3/8" High Polished Stainless Drop-In Deal Tray
This Stainless Drop-In Deal Tray from CRL has a countertop opening for a flush appearance. It features a deep-dish section that allows oversized objects to be passed between employees and customers. The product is popular amongst customers due to its affordability and durability.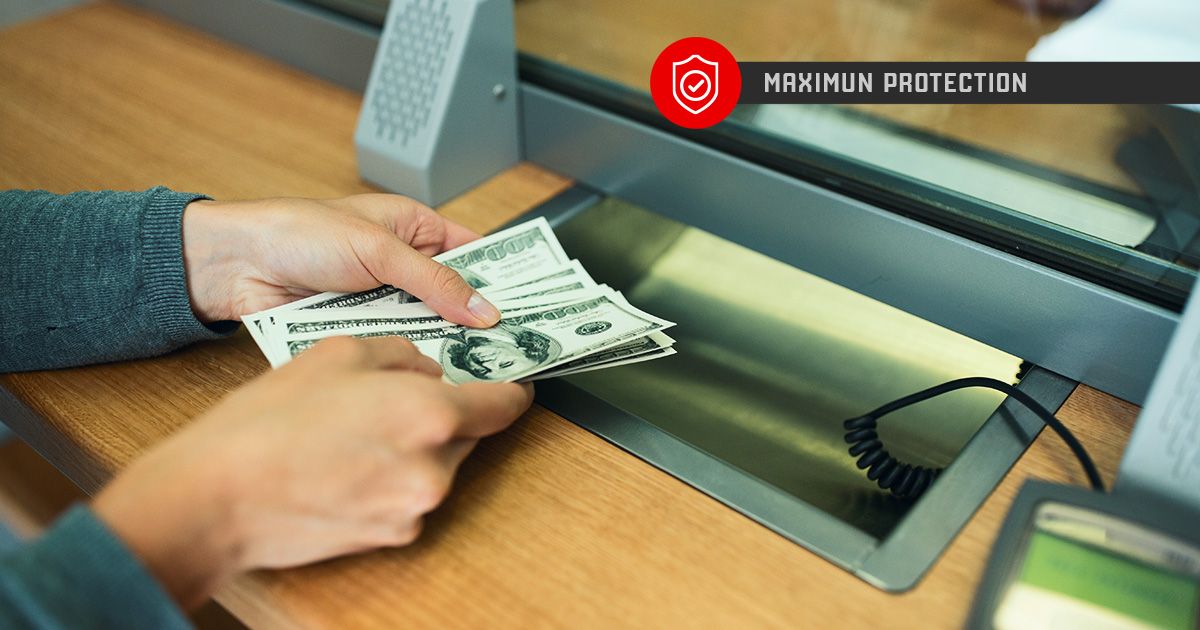 Sliding Deal Tray
The Sliding Deal Tray is perfect for correctional facilities, restaurants, gas stations, high-risk kiosks, ticket windows and hospitals. The tray has a built-in sliding lid that can be moved back-and-forth by the cashier. Items or cash can be passed through the larger bin cavity below. The stationary base and sliding tray are easily installed in any countertop. The tray's curved interior is designed for comfortable currency access and removal.
Flip Lid Currency Tray
The Flip Lid Currency Tray is constructed from 18-gauge bullet-resistant stainless-steel sheets, with welded joints that have been ground smooth. The entire unit is treated with #4 finish for durability and aesthetic appeal. This tray is perfectly suited for exterior transaction window applications, as it permits the passage of materials under windows without sacrificing their security. The lid of the unit minimizes airflow and protects contents from inclement weather.

Surface Mount Deal Tray
Transaction Deal Trays from Armortex are rolled and formed from 16ga stainless steel with a #3 satin-brushed finish. They can be lined with HI-Hard steel to meet ballistic protection requirements. These surface mount deal trays (SMDT) are mounted on the tops of counters in teller line applications.
When used in combination with bulletproof glass, deal trays provide extra security to maximize your business' safety, regardless of industry. Proper selection and installation can ensure a safe working environment for your employees, even on overnight shifts.
Find the right solution here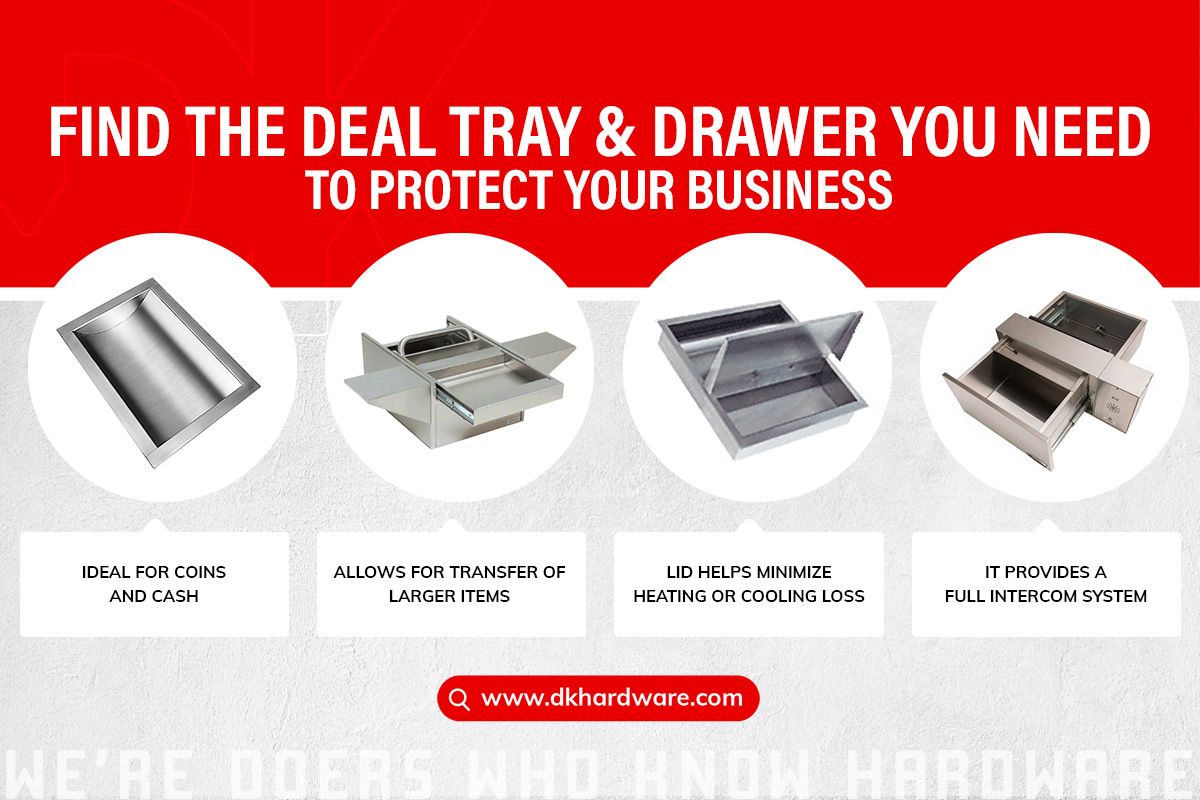 For quotation contact via email: sales@dkhardware.com or Toll Free: 877-509-8040