About Blumcraft
Manufactures high-quality Architectural, Metal, and Glass products.

SHOP ALL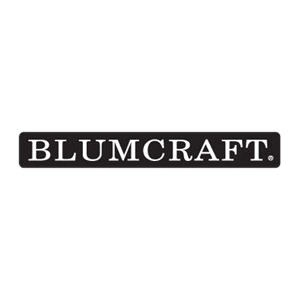 OVERALL CUSTOMER RATING
Blumcraft® of Pittsburgh is a member of the C.R. Laurence family of companies. An icon in the architectural metal and glass industry. Blumcraft® has been designing, manufacturing, and delivering high quality products to the architectural metal and glass industry for over 95 years. Blumcraft® metalwork elements have been installed in more than 80,000 buildings throughout the world, including the White House, the Smithsonian Institute, the Metropolitan Museum of Art, the Louvre in Paris, and many other prestigious buildings overseas.
CRL's acquisition of Blumcraft® benefits customers and provide you with even more choices of high-quality architectural hardware products. Select a Blumcraft product today to get the job done.
Blumcraft provides the highest quality designs and products by exploiting the decorative potential of glass and metal.
Blumcraft® founder Hyman Blum was a young artisan from Latvia who immigrated to the United States in 1908.
Headquartered in Pittsburgh, Blumcraft® continues Blum's work in decorative hardware as a division of C.R. Laurence.
Blumcraft is a leading brand in the architectural and glass industry that prioritizes quality, innovation, and customer satisfaction.

Resources
Address
2503 E Vernon Avenue
Los Angeles, California 90058 United States
Contacts
800.421.6144
800.262.3299