quick order form
Add items one at a time by entering their sku.
submit purchase order via :
Mail : 208 NW 6th Ave, Hallandale Beach, FL 33009
Phone : 1-954-556-6667
Fax : 1-305-514-0047
Email Id :sales@dkhardware.com
Questions? We can help! 877-509-8040

Use your own order form
OR
Toilet Partition Systems
Bobrick's performance-engineered toilet partitions have been a top priority of architects, developers, and building owners because of their design excellence, code compliance, and durability. Designed for privacy, durability, visual appeal and accessibility, they come in three variants – high-pressure laminate, compact laminate, and solid color reinforced composite.
Washroom Accessories
Bobrick's industry-leading collection of washroom accessories includes from paper towel dispensers, soap dispensers, hand dryers, grab bars, baby changing stations, toilet tissue dispensers, and more.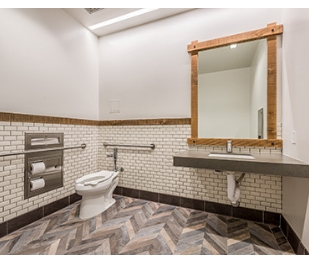 ADA Compliance
Engineered to meet the latest accessibility requirements – ADA requirements - for mounting heights, wall protrusion, reach, and operation, Bobrick's products are carefully designed to meet consumer needs.
Professional Tools
Bobrick offers professional online tools that allow customers to evaluate and compare their operating costs when using Bobrick universal models against competitor proprietary equipment.
Creating Value through Values
A 110-year legacy of innovation and manufacturing excellence drives Bobrick to experiment and deliver truly unique products for your restroom needs. With our core values - Design, Compliance, Sustainable, Economical – we are always working on solving issues that matter most to architects, distributors, building owners, and facility.

Company Profile
As a veteran in the field of washroom accessory manufacturing, Bobrick has established itself as the frontrunner in designing unique and efficient toilet partition systems. With an industry expertise of over 100 years product innovation, Bobrick's solutions are designed to meet specific requirements and diverse needs of restrooms in different building types. Headquartered in North Hollywood, CA, the company has six manufacturing divisions across the Us and Canada and its operations extend to over 85 markets worldwide.