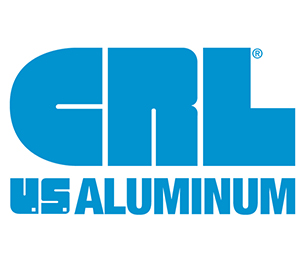 Over the last 50 years, CR Laurence has earned a well-deserved reputation as a global leader and innovator in the industrial glazing industry. Professionals know that C.R. Laurence means the finest-quality products for affordable prices. Supply your business today! Check out C.R. Lawrence's range of products here at DK Hardware.

CRL 's extensive services as a worldwide supplier and manufacturer have cemented the company as a global leader in the glass and glazing industry. Its recognizable brand is trusted in more than 150 countries.

CR Laurence supplies over 60,000 high-quality products to the industrial, construction, architectural, hardware, and automotive industries for commercial and large-scale projects.

Enhance and Protect Your Business

CR Laurence supplies businesses with products designed for unparalleled durability and performance, many of which also feature aluminum, bullet-resistant options.