TOP CATEGORIES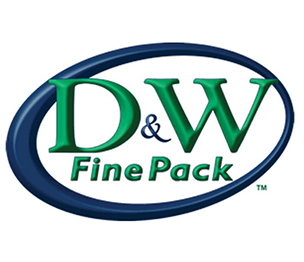 We assure our employees are fully engaged to exceed the needs of our customers, ensuring years of successful partnerships and mutual growth. We invite you to experience the difference, experience a new kind of supplier and take your business to a higher level. Find a range of D & W Fine Pack products here on the DK Hardware website.

D & W Fine Pack is a Mid Oaks Investments portfolio company and provides a wide range of products serving the foodservice and food packaging industry. D&W was formed through the acquisitions of Wilkinson Industries (2004), Dispoz-o Products (2009), C&M Fine Pack (2009), and Tri-City Packaging (2010). We help restaurants chains create a bold statement with a perfect match of food and presentation that will excite and draw customers. We manufacture rigid plastic thermoformed containers and aluminum containers serving the restaurant, bakery, grocery, produce and food processor markets. Our innovative product designs and styles optimize your food's appetite appeal and control portion size while adding value, convenience, and versatility. We offer solutions committed to quality, service, value and innovation.

At D&W Fine Pack, we provide a wide range of products serving the food service and food packaging industry. Our mission is to act with integrity for the betterment of both the food industry and our customers.
We want to be the partner of choice in food packaging and tableware solutions for the markets we serve. D&W takes pride in our ability to not only ideate, but to create the physical products we deliver to our customers.
We have built a business that helps our clients achieve the goals they have set for their markets and their communities. D&W Fine Pack is dedicated to upholding our four core values: to be the supplier of choice, to create a national footprint, to provide custom solutions, and to produce quality products.