Manufactures Power Tools and Hand tools for the construction, manufacturing and woodworking industries.
SHOP ALL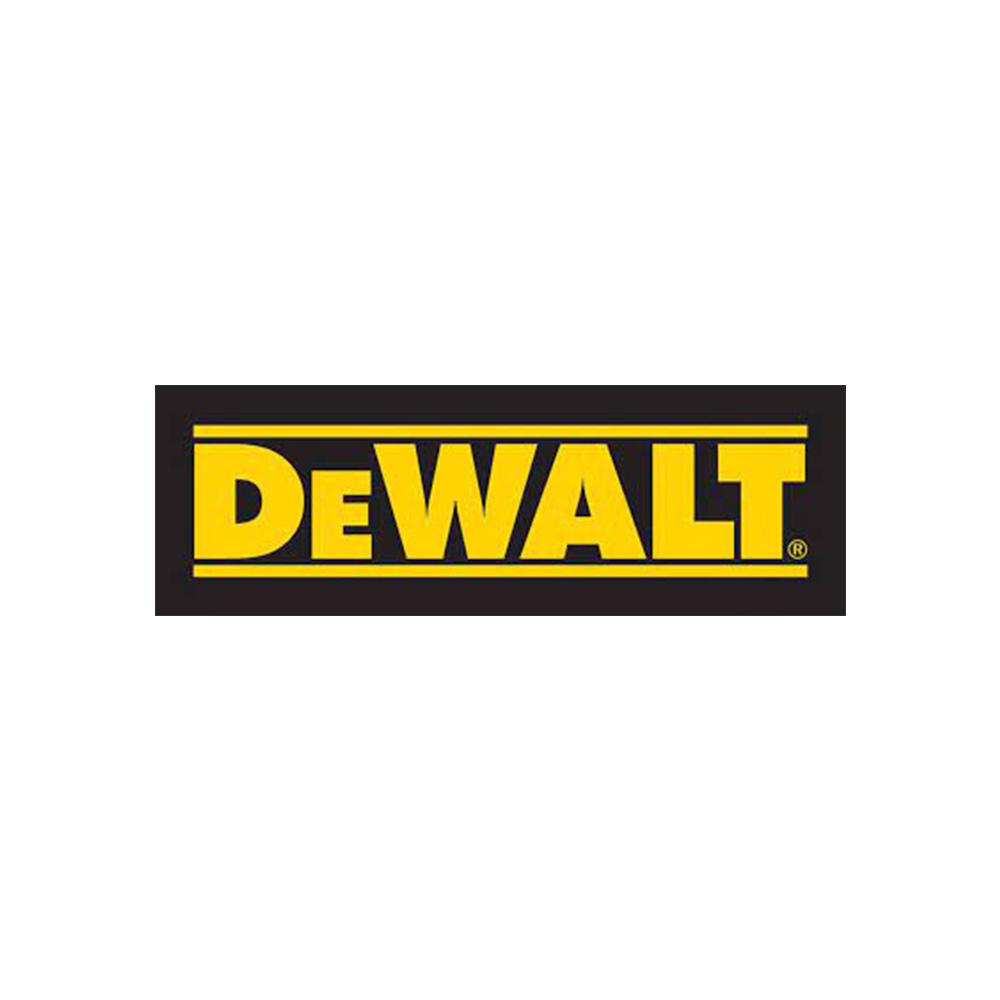 DEWALT Industrial Tool Company is an American manufacturer of power and hand tools for construction, manufacturing and woodworking industries across the globe. We utilize the latest technology to solve jobsite challenges by increasing efficiency, boosting productivity and helping you get more out of your tools. DEWALT continues to design and optimize professional tools, accessories and services that ensure absolute confidence in the toughest situations.
Our power tools are made to live on the job site. That's where they're tested, and if there's a problem, that's where we solve it. Select a Dewalt product today to get your job done.

In 1922, Raymond DeWalt, then superintendent of Seabrook Farms, perfected the first woodworking machine for increasing productivity and versatility.
In 1924, DEWALT Products Company formed with plants and offices located in Leola, Pennsylvania. Their primary product was an electric universal woodworking machine known as the DeWalt.

In 2000, DEWALT purchased Momentum Laser Inc. and the Emglo Compressor Company. DEWALT also announced a 3-year partnership with the Wounded Warrior Project.
In April 2018, the company celebrated its 100th anniversary and milestone of supplying repair parts and accessories to 64 centers across the United States and 830 worldwide. Some of our most popular products include impact drivers and drills, circular saws and other cordless tools.