About Dow Corning
Largest Silicone Sealant producer in the world.

SHOP ALL
TOP CATEGORIES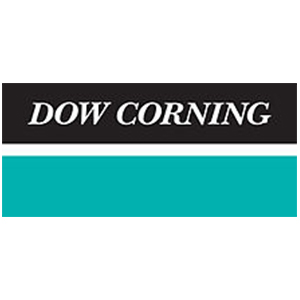 OVERALL CUSTOMER RATING
Dow Corning was founded in 1943 in Midland, Michigan after Corning Glass and Dow Chemical formed a joint venture for manufacturing silicone. This same joint venture that founded Dow Corning also gave birth to the silicone industry. Today, Dow Corning is the largest silicone product producer in the world, with over 7,000 products, including various sealants, adhesives, rubbers, lubricants, silicone oils and solvents. Dow Corning's services cover many industries, including electronics, automotive, construction, healthcare and more.
Industry expertise, application know-how, R&D capabilities and a customer-first mentality drive Dow Corning to develop innovative, silicon-based materials for diverse markets. Take a look at their extensive product line.

Dow
Corning
ma
kes neutral cure silicone sealants
that
improve
the
efficiency and safety
of the
construction, healthcare, textile and plastic industries.
A Large Portfolio of Products
With over 7,000 products in circulation, Dow Corning is the world's largest silicone producer and doesn't plan to stop growing anytime soon!
Innovation Beyond the Ages

Dow Corning products have helped to innovate advanced technology processes, including nanotechnology, plasma coating, film deposition solutions, photonics, photovoltaics and silicon biotechnology.
Dow Corning identifies market needs and
creates
exceptional silicone solutions that surpass customer demands.
Resources
Address
2211 H.H. Dow Way
Midland, Michigan 48674 United States
Contacts
+ 1-800-258-2436
https://www.dow.com/