Manufactures and markets products for the Construction, Building Maintenance, Energy, and Manufacturing Industries.

SHOP ALL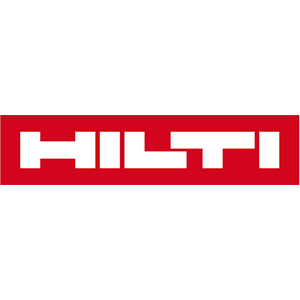 Company Profile

Evolved from a small family company to a global business, Hilti Corporation is one of the most trusted companies in the United States. Founded in 1941 by Martin Hilti, Hilti develops, manufactures, and markets products, including cutting tools, firestop, hammer drill, screws, self-drilling hex, anchors, drill bits, etc. In addition, the company believes in diversity in supplier relationships and aims to work inclusively with every one of our trusted partners.
Our commitment to building a better future, our ambition to deliver the best solution for our customers, and our promise to care for and value our people make us one of the greatest places to work worldwide. Browse through Hilti's products here for a safe and high-grade solution today!
Our services include powder-actuated fastening, drilling and demolition, diamond coring and cutting, measuring, firestop, and more.

Our vision is to help our customers build faster, safer, and with more confidence, all while being mindful of the legacy we leave behind.  

What We Aim
Hilti's aim is to build a better future, and that doesn't end with the engineering and construction projects that Hilti is a part of.


We've helped build some of the world's greatest buildings and structures and solved some of its most complex problems.