About Precision Replacement Parts
Manufacturing precision-engineered extrusions, fasteners, rain sensor pads, reveal moldings, and more for automotives.
SHOP ALL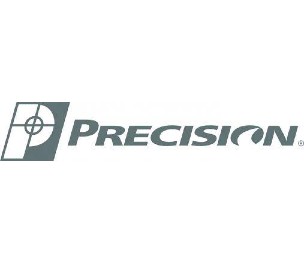 OVERALL CUSTOMER RATING
Company Profile
For over three decades, Precision Replacement Parts has stood as a trusted and respected name in the Automotive Glass Industry. Since our inception in 1986, we have continually strived for excellence and have amassed invaluable knowledge and experience. This expertise extends to the manufacturing of millions of extruded and molded EPDM Rubber, PVC, and HDPE based plastics, alongside a diverse array of stamped and extruded metal products. Initially catering to the classic and late model industries, our commitment to quality has driven our expansion into multiple product markets.
At Precision Replacement Parts, we pride ourselves on being a global leader, supplying both OEM and replacement products to various industries. Our reach extends far beyond our own USA-based production facility. We maintain partnerships with 25 different manufacturers worldwide, a testament to our reputation in the industry. This network, coupled with our own in-house manufacturing and fabrication capabilities, positions Precision Replacement Parts uniquely to meet the ever-expanding needs of customers worldwide. We are dedicated to providing our clients with a sustained competitive advantage and unwavering commitment to excellence.
At Precision Replacement Parts, our dedication to excellence is vividly displayed through our diverse product range, thoughtfully curated to address the distinct needs of various industries. Within our comprehensive selection, you'll discover an array of categories:
Precision Replacement Parts adhere to industry standards, including precision-engineered extrusions in the Bulk Extrusion by Profile category and high-quality hardware components for the automotive glass industry in Auto Glass Hardware. In the Industrial category, we provide dependable solutions, while our Clips and Fasteners offer versatility for various applications. Our Rain Sensor Pads improve safety in the automotive sector, and our Tools & Sundries selection equips you with essential supplies. For versatile and reliable reveal moldings, check out our Universal Reveal Moldings.
At Precision Replacement Parts, our commitment to consistently delivering top-notch products that not only meet but exceed the highest industry standards is unwavering.
Global Partnerships for Adaptability
Our service at Precision Replacement Parts is not just about providing products; it's about delivering excellence. For over three decades, we have dedicated ourselves to understanding our customers' needs and providing them with top-quality products and exceptional service. We pride ourselves on being a trusted partner, helping our clients achieve their goals.
Our commitment to excellence is evident in our partnerships with 25 different manufacturers worldwide. These partnerships, coupled with our in-house manufacturing and fabrication capabilities, enable us to adapt to the ever-changing needs of customers globally. We are driven by a passion for delivering excellence and a relentless pursuit of customer satisfaction.
Shopping for Precision Replacement Parts products on DK Hardware's user-friendly website saves you time, effort, and offers detailed product information for informed decisions.