About SQUARE D
Your trusted source for premium electrical solutions, spanning switches, solar, and beyond.
SHOP ALL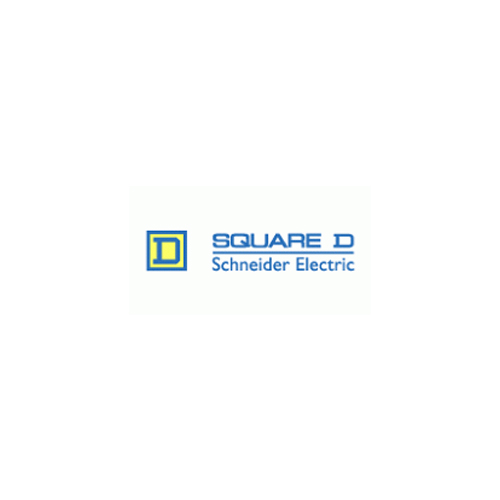 OVERALL CUSTOMER RATING
Company Profile
Square D by Schneider Electric is a renowned name in the electrical equipment industry, setting the standard in residential and light commercial wiring devices for over a century. Our commitment to excellence has made our products an integral part of 40 percent of U.S. homes, providing reliable power and protection for what matters most. We have earned the trust of electrical contractors, builders, and DIY homeowners for our unwavering dedication to quality, innovation, reliability, and safety in electrical equipment.
But we're not stopping there. Square D is now entering a new era of stylish, connected living. We've designed residential wiring devices that offer enhanced aesthetics, durability, and connectivity, ushering in a new standard of expectations for electrical equipment consumers.
Square D offers a comprehensive premium product range meticulously designed to meet diverse electrical needs. Our categories span Low Voltage Products and Systems, Residential and Small Business Solutions, Industrial and Building Automation, MV Distribution, Critical Power, Solar, Master Ranges, and Tools. This line-up includes innovative connected devices for easy Wi-Fi and Z-Wave control, alongside wall plates designed for quick replacement with durable polycarbonate
resin
, flush profiles, and matte finishes. Our product range covers
switches
, outlets, GFCIs, dimmers, combination outlets,
sensors
, DataCom solutions, fan controllers, and outdoor covers, all enhancing safety and convenience in your electrical systems. Square D delivers tailored premium solutions for your electrical requirements.
Square D: Your Trusted Partner
At Square D, we are not solely focused on delivering exceptional products; we are equally committed to providing unparalleled services. Our dedicated team is here to support you every step of the way, offering personalized advice, comprehensive project consultation, and expert installation support. We understand that a successful electrical journey goes beyond just having the right products; it requires guidance and assistance.
Beyond Products: Our Commitment to Service
With Square D, you can trust our expertise and experience that has been a cornerstone for generations. Your electrical projects are our priority, and we are here to ensure your journey is not only smooth but also highly successful. Count on us for top-notch products and unmatched service – that's the Square D commitment to you.
Square D products are readily available at DK Hardware, where customers can confidently purchase the high-quality electrical equipment they need. With a wide selection and a reputation for secure transaction, it's no wonder that many shoppers trust DK Hardware as their preferred source for Square D products.